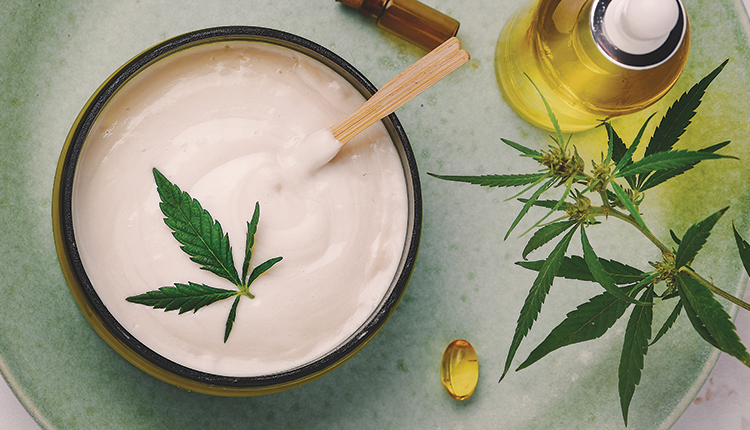 There aren't many health and wellness products that spark as much intrigue as ones containing cannaboidoil, more commonly referred to as CBD. Interest in the hemp-derived product is growing, particularly since the 2018 Farm Bill made it legal for farmers to grow hemp under the purview of the U.S. Department of Agriculture.

This new ability to grow hemp, coupled with CBD's many purported health benefits, is making the market ripe for retailers.

Carrying hemp and CBD products in a store is a complex decision, but the payoff can make the investment worthwhile.

The subject of CBD and hemp products in retail was part of a webinar series titled "The Daily Dose" held by ASD Marketweek and by Surf Expos Stand Up 4 Retail webinars in June.

During one of the webinars in the series titled "Selling Hemp-Derived CBD Products in Your Retail Shop, Why Now?" Eric Steenstra, president of the nonprofit advocacy group Vote Hemp shared statistics from New Frontier Data on consumer feelings and habits toward CBD.

Nearly nine out of 10 CBD consumers (88%) and 41% of nonconsumers reported having a friend or family member who used CBD, according to the research firm. Six in 10 Americans (61%) reported believing CBD has valid medical uses, and consumers aged 55+ were nearly two times as likely to be daily consumers as those aged 18-34.

"Americans are pretty favorable on CBD, and there's a lot of pent up interest," Steenstra said.
The market for CBD products is expected to reach $650 million by 2022, so retailers are looking to get in on the action.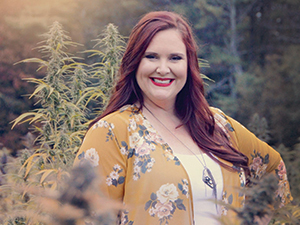 Ashley Lenz is co-owner of Healing Harbors, a Harpswell, Maine-based manufacturer of hemp-based and CBD-infused products with a wholesale division.
"Seaside retailers are looking for new ways to have year-round revenue because a lot of them are so seasonally dependent," she says. "If they can have products that give them a good profit margin during the offseason, they love it. It is a good reason for them to come on board."

Maine is a cannabis friendly state. Visitors often will come into gift shops looking for cannabis products for that reason. But it usually isn't to get the "high" from marijuana, it is to get the therapeutic benefits associated with CBD.

"They are really looking for pain relief, something that is going to help them enjoy their vacation that much more," says Lenz. "Since we don't have recreational sales in Maine, our product is perfect for these stores."

Getting started
Before bringing CBD into a retail store, Lenz recommends getting educated on the product because customers will have a lot of questions. "They need to be careful about making any medical claims," she advises retailers. Instead, encourage customers to start out small until they figure out the optimal amount on their own.
The CBD brand should support them by doing in-store staff trainings, being available for customers questions, and having a good blog and brochures the retailer can use.

"It's finding a brand that can be your cannabis expert versus ordering a box of stuff and then not knowing how to sell it or how to communicate it," she adds.

Lenz also cautions retailers not to immediately throw a new CBD product they are carrying up on their e-commerce website.

"It's a really quick way to get your store shut down because [the third-party provider] will tie it to marijuana. They won't work with hemp sales," she says.

Instead, be proactive and check with the online sales site or point-of-sale system ahead of time to make sure they allow for the sale of legal hemp products.

Know what you are buying
CBD oil is not like buying an essential oil like lavender. You can't simply go off of what the label says it is, according to Lenz."In our world, that can be dangerous."
For example, if the product contains tetrahydrocannabinol (THC), the intoxicating constituent of cannabis, without the consumer's knowledge that person could unintentionally get high. If the company uses a poor extraction process, it may also be unhealthy.
"In our industry, we go a lot further than most products to provide you test results that show that the material we're using is free of heavy metals, pesticides, residual solvents, and any potential problematic contaminants," she says. "And then you need to know that it has the cannabinoids that should be in there."
She pointed to a Hemp Industry Association study that found nearly 60% of the products it tested did not fall within the test range of what the product was supposed to contain. Nearly 38% percent of those were off because they contained amounts of THC that could cause intoxication.
"Don't buy anything that doesn't have test results you can get behind," says Lenz.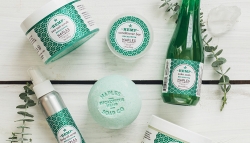 The tests should show that the product doesn't have any THC, or if it is a full spectrum product, it will show a small amount.
Full spectrum CBD products contain 0.3% or less on a dry weight of THC, which is the federal definition of when something is considered hemp versus marijuana. An amount that low has a 0% chance of intoxication, according to Lenz.
"We encourage people to try the full plant if they are tolerant of it because it seems to provide more of a benefit," she says.
Steenstra emphasized retailers look for CBD brands that use Good Manufacturing Practices (cGMP), that process in an FDA registered facility and that have a verifiable Certificate of Analysis (COA).
CBD products come in many forms, including tinctures, soft gels, skin creams, patches, vaporizers, drinks and food. They can attract an eager customer base interested in experiencing their health benefits, but carrying them takes a little more TLC than most goods. Educating yourself and finding a knowledgeable and reputable supplier to partner with can make CBD and hemp a welcome addition to your store.