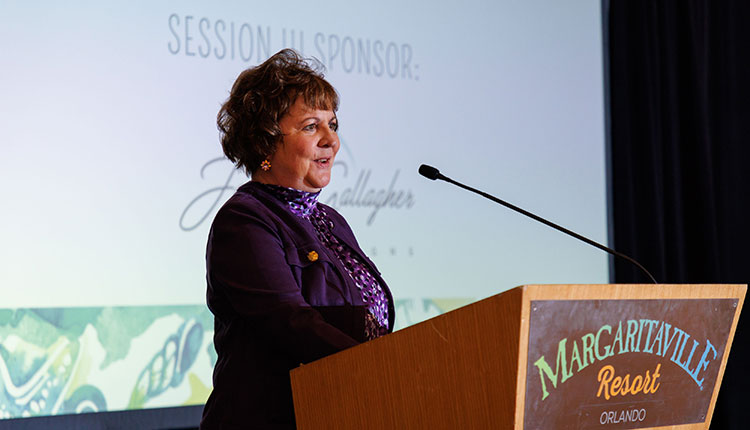 Retailers are always looking for ways to improve their businesses and during the Coastal Connections Conference, Oct. 22-24 in Orlando, attendees received a rapid-fire list of ideas from Retail Consultant Cathy Nagle-Ervin of Retail Training Tools. She offered some easy-to-implement tips for cleaner, more fun stores.
Nagle-Ervin, who has more than 30 years of experience in retail, offered seaside retailers dozens of practical ideas that they could quickly implement in their businesses to see positive change, including the following seven ideas for seaside retailers to create a more fun, clean shop.
Tip 1: Create a selfie station.
When Nagle-Ervin worked for park stores, she said some of the stores would offer selfie stations either for special events or during certain seasons to drive better customer engagement.
"We had Junior Ranger Day at the national park, so we sold these little brown hats for kids to wear and we have a selfie station that they can dress up like a junior ranger. The family would get together and take a selfie," she explained.
Nagle-Ervin said seaside retailers could offer a selfie station for each season, be it Thanksgiving, Christmas or summertime. She explained that offering selfie stations helps to keep people shopping in the store longer. "And it was just fun to do!" she said.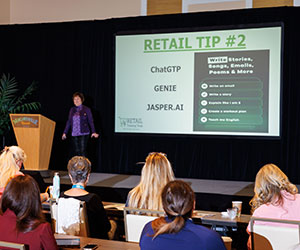 Tip 2: Do fun things for kids in the store.
Adults might love shopping, but kids need distractions to keep them entertained while their parents browse. Nagle-Ervin said seaside retailers might want to set up some fun kids' stations or activities in the store to help keep those customers' kids entertained.
She explained that one store she worked with in Minnesota offered customers fishing permits. She said a lot of times, families would come in and the husband would wait in line for a permit while his wife and kids are "bored to heck." To entertain the kids, the store set up an old canoe filled with life jackets and paddles for kids to play in.
"While dad is standing in line waiting for their permit, we have some fun things for the kids to do," she said.
Tip 3: Use signs to sell.
Shoppers are often distracted, so Nagle-Ervin said seaside retailers should find ways to use signs to help customers make buying decisions.
If a retailer offers free shipping on merchandise, she suggested hanging a sign to promote that somewhere in the store. Or, she said, retailers should place signs by merchandise they want to sell.
She noted that professionally made signs are better at grabbing customers' attention than handwritten signs.
Tip 4: No more nooks and crannies.
When a store is jam packed with merchandise, customers might feel uncomfortable and get lost in all the inventory. Nagle-Ervin advised seaside retailers minimize the amount of nooks and crannies in the store to ensure things are more open and easy for customers to navigate.
Tip 5: Celebrate wild and crazy days.
Turning a "national" day into an event at the store can draw in new customers. Nagle-Ervin said there are plenty of "national" days out there, such as National Cookie Day (Dec. 4) or National Wear Red Day (Feb. 2). Celebrate those days in the shop and promote the fun on social media!
Tip 6: Add words to your windows.
Oftentimes, seaside retailers are in walkable communities. Nagle-Ervin said pedestrians tend to see window signage a little better than something above the door. With that in mind, she said seaside retailers can benefit from placing signage on their windows to give people an idea of what's inside.
"Put words on the outside to describe what product lines that you carry," she suggested.
Tip 7: A clean store is a happy store.
Simply put, a clean store keeps people happy and shopping longer. Nagle-Ervin said some seaside retailers might have the issue of customers dragging sand in from the beach. Although sand is inevitable in coastal towns, customers might be turned off by dirty floors.
Nagle-Ervin stressed that retailers need to put cleaning the shop on their opening and closing checklists every single day.
She said, "Clean stores make the shopper want to stay there."
The Coastal Connections Conference was Oct. 22-24 at the Margaritaville Resort Orlando. For more information, visit www.coastalconnectionsconference.com.