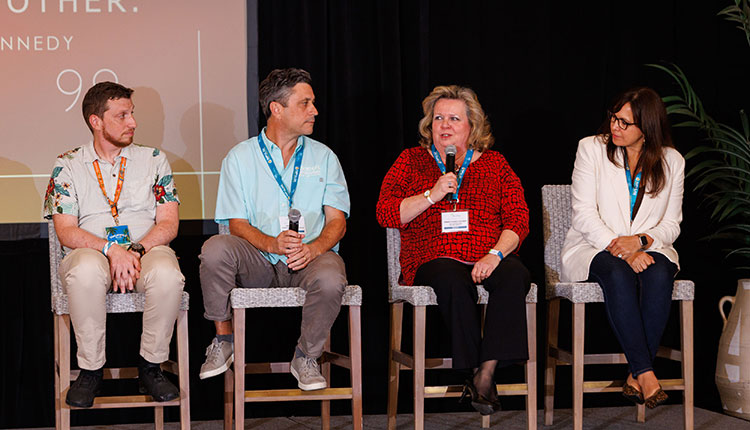 Hiring and retaining retail workers is no easy feat for seaside retailers. During the Coastal Connections Conference, four retailers came to the stage to offer their best tips for hiring and retaining retail workers in an educational session titled, "Build an All-Star Team." Speakers included William Hill of Margaritaville Resort Orlando Gift Shop; Scott Hamblen of Sunshine Ace Hardware in Naples, Florida; Kim Springsteen-Abbott of Lady Gryphon's Coastal Collection Shop in Tarpon Springs, Florida; and Kathy Cruz, a shop owner and business coach for Savvy Shopkeeper in Lakewood, Ohio.
When looking to hire employees to work in the store, Hill noted that seaside retailers should watch out for several red flags in the interview process. He said some "red flags" include job hopping, employment gaps, working multiple jobs or arriving late to the job interview. Outside of watching for these red flags, Hill said a prospective employee's personality might be the most important trait to consider in the interview process.
"I can teach anybody how to fold a shirt; I can teach anybody how to sell a guest; I can't teach somebody how to be a human being and how to talk to somebody," Hill stressed. "So hire a personality."
Springsteen-Abbott added that seaside retailers should make sure the prospective employee does most of the talking during the job interview.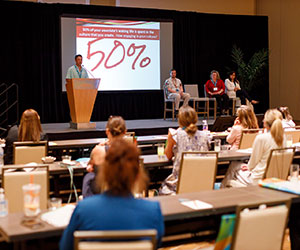 "As [business] owners, we want to tell everyone everything about our company at the initial interview. But you should be doing hardly any of the talking," she explained. "You want to see what they've looked at: Have they gone onto your site? Have they done any research? Do they know anything about your store? Have they taken initiative? Listen to what they have to say, and then be clear with what you're looking for."
After a seaside retailer hires an employee, Cruz stressed that training is of utmost importance. A big part of training is to be clear about the job description and deadlines. She noted that busy retailers wear a lot of hats and can sometimes forget to be specific in giving employees clear, written job descriptions and deadlines to avoid confusion.
"Make sure that you're laying a good foundation for [your employees] by starting to document some of the things that are important to you, the things that you're looking for in your team members," she said.
To retain those all-star employees, Hamblen said seaside retailers should focus on developing better employee engagement.
Hamblen noted that engaged employees work with passion and feel profound connection to their company. On the other hand, not-engaged employees are "checked out," sleepwalking through their workday, and actively disengaged employees tend to act out their unhappiness and undermine the hard work other colleagues are doing. He referenced that a Gallup poll found that 85% of employees fall into the not-engaged or actively disengaged categories.
"About three out of 10 [of your employees] are driving your business forward, and there's two pedaling in the opposite direction," he said.
Hamblen said it's up to the store owner and manager to change the retail culture and develop a more engaged workforce. He noted that some things that could help cultivate a more engaged workforce include recognizing individual staff members for their contributions, becoming more approachable managers, offering workers more autonomy to be creative in their jobs and providing employees with clear career goals and guidance.
He concluded, "You can't improve customer experience without better employee engagement."
The Coastal Connections Conference was Oct. 22-24 at the Margaritaville Resort Orlando. For more information, visit www.coastalconnectionsconference.com.