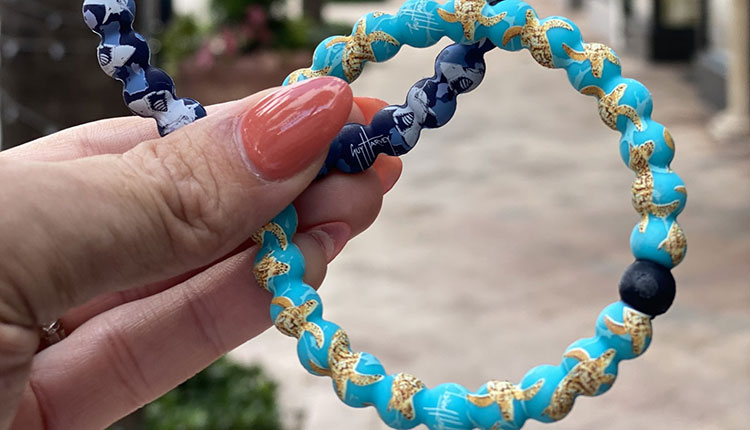 Just in time for the holiday season, Guy Harvey has launched a new bracelet collection in collaboration with Lokai, a New York-based specialty bracelet manufacturer. The new Guy Harvey Lokai bracelet collection comes in two unique designs, Mako Shark and Sea Turtle, and features artwork by Dr. Guy Harvey.
"The design and concept of these bracelets are a perfect match for the Guy Harvey brand and allows us to feature Guy's artwork in a new and fun way to fans and ocean lovers everywhere, making it a must-have gift for the holidays," says Alex Harvey, licensing and marketing director at Guy Harvey Inc., which is based in Fort Lauderdale, Florida. "The Lokai brand aligns with our mission to conserve the global marine environment."
All Lokai bracelets carry a small bead filled with elements from the highest and lowest points in the Earth, water from Mount Everest, and mud from the Dead Sea.
"As the CEO of Lokai, I am thrilled to announce our collaboration with Guy Harvey," says Steven Izen. "Our partnership is more than just a meeting of the minds; it's a union of missions. The synergy between Guy Harvey's unwavering commitment to marine conservation and Lokai's core values is palpable, and it breathes life into the stunning artwork we are privileged to showcase. Together, we are poised to not only introduce our exceptional products to the global market but also to make a significant, positive impact on a cause that is close to our hearts."
The new Guy Harvey Lokai bracelets are available at www.guyharvey.com, the Guy Harvey Gallery and Shop in Fort Lauderdale, SeaWorld Orlando and the Guy Harvey Store in Grand Cayman. With sizes ranging from small to extra large, each Guy Harvey Lokai bracelet comes with a QR code that takes customers to a section of the Guy Harvey Foundation website that informs them about either the Mako Shark or Sea Turtle with interesting facts and educational videos.
A portion of sales from the Guy Harvey Lokai bracelet collection and all Guy Harvey apparel, original artwork and merchandise benefit ocean conservation through the Guy Harvey Foundation. With a focused mission of better understanding and conserving the ocean environment, Guy Harvey Foundation collaborates with local, national and international organizations to conduct scientific research and provides funding to affiliated researchers who share this objective.