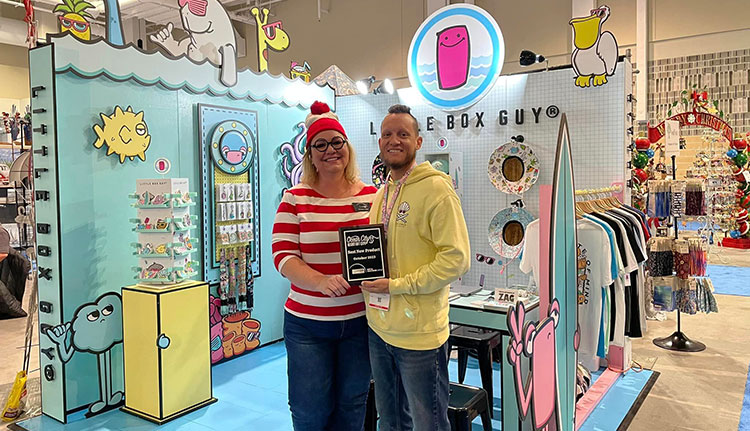 Little Box Guy, an Orlando, Florida-based brand, was the recipient of the Best New Product Award at the Ocean City Resort Gift Show, which took place Oct. 29-31 at the Roland E. Powell Convention Center in Ocean City, Maryland.
This family business was inspired by a character drawing of "Little Box Guy" that company president Nick Ortiz created when he was a kid. According to the company website, Little Box Guy is your inner child that keeps your imagination and creativity fresh. Products in the line include T-shirts, headwear, stickers, keychains, enamel pins, lanyards, air fresheners and Croc charms."
This was the company's first time exhibiting at the Ocean City Resort Gift Show.
"The experience was amazing," says Ortiz. "It was good to see people up North because we hadn't had that exposure yet."
In being considered for the award, Ortiz says attendees at the show were asked which brand stood out to them and a majority said that Little Box Guy was one of the best new brands they had found.
And it wasn't just the products that drew attendees in. Ortiz says, "Our booth and retail display racks are very vibrant and eye-catching, which grab a lot of attention"