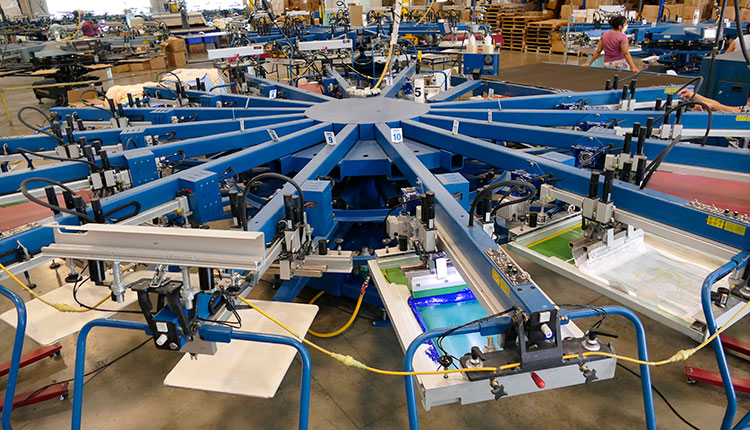 Photo courtesy of DMR Creative Marketing
Taylor Corp., a global graphic communications company headquartered in North Mankato, Minnesota, has reached an agreement to acquire the assets of DMR Creative Marketing of Deerfield Beach, Florida. DMR provides branded apparel and gift items to cruise lines, resorts, gift shops and related markets for uniform programs and the souvenir channel.
According to Taylor Corp., the acquisition will help advance its capabilities and distribution channels within Taylor's Promotional Products business unit. Up until this acquisition, the company had not specialized in apparel nor the souvenir markets. The company says it is excited to broaden its selections and expand DMR's offerings to both company's client bases.
"DMR Creative Marketing's capabilities and channels are an ideal fit for Taylor Promotional Products," says Susan Drenning, group president of Taylor direct and digital marketing. "The addition of DMR's design talent and sophisticated screen print and embroidery technology expands our scope in the industry. We have big plans for apparel, souvenirs and other promotional products, and I can't wait to see what we can accomplish together."
Taylor Corp. tells Seaside Retailer that DMR will retain its branding after the acquisition in order to build on its 20-year reputation in the business and help it to grow. DMR has about 80 employees, all of whom are staying with the company after the acquisition.
DMR Executive Vice President Jeffrey Bee has expressed excitement about the acquisition opportunity.
"Being a part of Taylor Promotional Products will allow us to pursue a larger customer base, expand our sourcing channels and leverage our buying power," he says. "Between Taylor's vast resources and stable, family-owned structure, I honestly couldn't ask for a better business partner."
To date, Taylor Corp. employs more than 10,000 people and has operations spanning 32 U.S. states and eight countries.