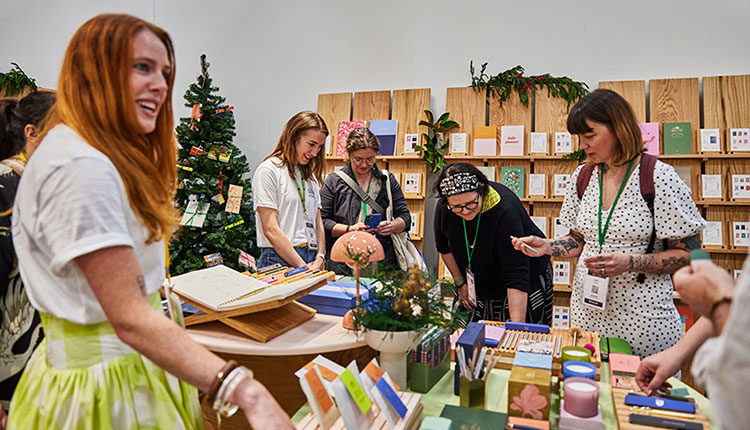 The Summer 2023 edition of Shoppe Object wrapped up another sold-out show at Manhattan's Pier 36 in mid-August, delivering 20% attendance growth and exceeding core expansion goals. Owned by ANDMORE, Shoppe Object is a premier home and gift show. Presenting close to 600 carefully selected brands from 24 countries, the summer edition of Shoppe Object debuted its Cityside Pavilion Aug. 13-15 on Manhattan's lower east side.
"This show marked five years since we first launched at the old H&H Bagel factory in 2018, and it really is a joy to see what has come of those early instincts," said Jesse James, founder and Shoppe Object show director. "We wanted to create a better space for trade in New York, with vitality and curation befitting the very best brands and merchants of home and gift from the U.S. and around the world. We've been on a steady path since that first show, and the jolt in international brands this season, combined with the continued exuberance in feedback from both our buyers and exhibitors, has really sealed the deal."
The summer edition of Shoppe Object showcased a 50% increase in international attendees, as well as a strategic increase in products for the home. According to Shoppe Object, attendees responded positively to the show's growth.
"We bought our hearts out at Shoppe," said Cindy Olling, owner of The Perfect Petal in Denver. "It's the best in presenting creative and curated lines from around the country and around the world."
Exhibitors enjoyed Shoppe Object's opportunities for business connections and a sense of community.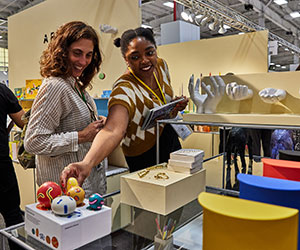 "We love that Shoppe makes such an effort to cultivate community and engage both vendors and buyers," said Alicia Scardetta, an exhibitor from Coral & Tusk.
The recent Shoppe Object event featured a 20% growth in home brands since its winter edition. Shoppe Object reports that some 55% of the August exhibit floor showed home categories, with names including Alexandra Von Fürstenberg, Chilewich, Pappelina and Yamazaki, as well as designer favorites like KleinReid, MQuan Studio, Saved New York, Sir/Madam and Style Union Home.
Shoppe Object's Black Lives Matter Action Initiative sponsored 20 Black-owned brands in a hybrid format, offering both in-person booth space and digital exhibition through the show's online marketplace, Shoppe Online. The program, now in its fifth season, was launched to amplify diversity in the home and gift space. Sponsoring brands across nearly every category, the summer show's participants included Sun & Lace's leather baby shoes, woven lighting from Golden Editions, glassware from Cedric Mitchell Design and more.
Shoppe Object said its Nourish section continues to be a fan favorite, featuring the latest in small-batch beauty and gourmet. Curated by Maria Geyman, Vogue contributor and the naturopathic doctor behind Masha Tea, the section spotlighted many fresh brands, including Ciao Pappy, Dear Botanics, For Sea and Oats, Nala Care, Persons of Interest and Beeswax Candles by Alysia Mazzella.
Shoppe Object launches a new event, Shoppe High Point, Oct. 14-17 in High Point, North Carolina. The event will feature 100 new-to-High Point brands on the third floor of the city's historic Market Square.
"As we head into a new adventure with the launch of Shoppe High Point this October, it feels great to have the foundation of such an intentional community here in New York," said James.
The new show will feature a curated mix of home furnishings and decor. It will be open each day from 9 a.m. to 6 p.m.