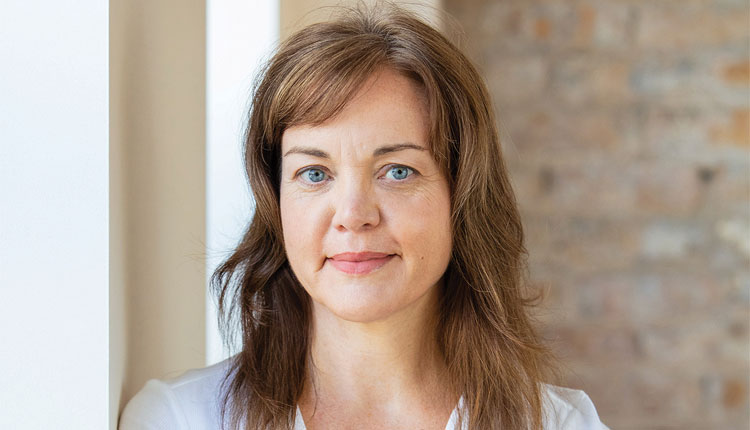 Coastal decor has long been a popular style for regions that extend beyond the shorelines due to its relaxing vibe and neutral tones that appeal to homeowners everywhere. But understanding the nuances that give the style regional differences and the current influences that impact consumer preferences also play a role in what is popular.
Julie Smith Vincenti creates the exclusive First Look program for Las Vegas Market and Atlanta Market and the TrendWatch program for International Market Centers' Design on High Point Market. Smith Vincenti shares her perspectives on current trends in the coastal aesthetic.
Seaside Retailer (SR): How popular is coastal decor and what are the driving factors behind its popularity?
Julie Smith Vincenti (JSV):
Coastal is an especially captivating style category right now. For starters, families are traveling in full force and coastal regions are especially popular destinations. This sparks interest in and desire for coastal furnishings, especially decorative accessories and gifts. These products integrate so easily with a home's existing decor.
Also, coastal is exciting in 2023/2024 because regional variations are so pronounced. Lastly, all eyes are on coastal regions for another reason — daily headlines are reminders of our country's vulnerable coastal landscapes and terrains. These stories stir up emotion and will impact the desirability of and reverence for coastal living and the looks that define these regions.
SR: Can you elaborate on the regional variations you are seeing? What are some specific regional trends that are emerging this year?
JSV:
In the East, the neutrals are cooler, accent colors are familiar and the forms are more transitional. In the Southeast, colors are bright and varied and the forms are lighter. And in the West, neutrals are warmer and lines are more curvaceous — the vibe is significantly more modern, and these interiors feature appealing mixes of materials and textures.
Forecasters are bullish on blues in 2023/2024, which makes coastal style a natural go-to, no matter the ZIP code. Blues are timeless in coastal interiors, especially in the Northeast, which favors nautical motifs and patterns. Abstract patterns endure, and when done up in blue colorways create watery and atmospheric effects.
SR: How has the pandemic affected these design trends and/or the demand for decor?
JSV:
Appreciation for rattan and woven materials increased during the pandemic. These intricately woven grasses remain popular, and coastal interiors across the country are welcome backdrops for these lightweight and livable furnishings, especially ones featuring intricate patterns. Matte finishes are another post-pandemic mainstay, and they bring an air of sophistication to coastal interiors, especially when on sculptural forms.
SR: What timeless decor trends continue to be popular year after year that coastal retailers can rely on?
JSV:
Coastal looks are a timeless option in kids' bedrooms, of course. And nautical motifs and marine-related novelties are go-tos in both primary residences and vacation homes. For homeowners, the key is to create casual comfort, not a hospitality vibe. Warmer neutrals and casual textures bring that lived-in look.
There's a softness to the current coastal mood, rather than a crisp, or too-precious look. Much of that breezy, welcoming mood has to do with humans' love of water and the ability of coastal interiors to join seamlessly across indoor and outdoor living spaces. All-weather furnishings suit most spaces in coastal homes. The resulting material and texture mixes are nearly as inviting as a beautiful sunset.
Julie Smith Vincenti is the owner and editorial/creative director of Nine Muses Media LLC, a boutique media and communications company. She can be reached at
julie@ninemusesmedia.com
.