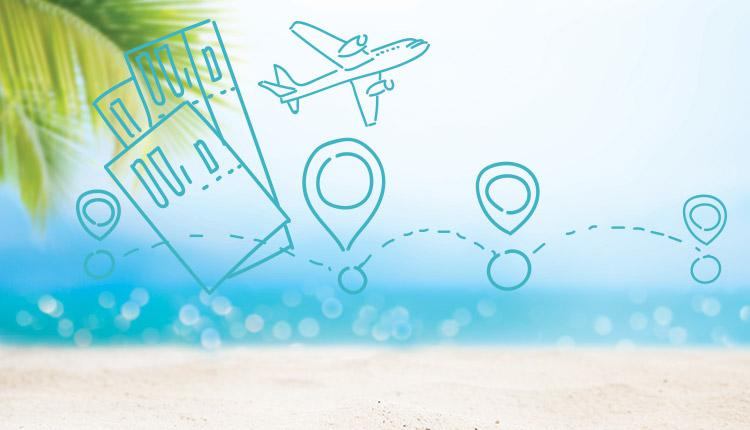 Trade shows provide a great opportunity to see new products, get business done and build your network. It brings together a variety of suppliers all under one roof, allowing you to easily compare products and get business done efficiently. But with so much to do and so many people and products to see, they can also be overwhelming.
Clarion Events is one of the foremost event companies in the gift industry, hosting several in-person events throughout the year, including Las Vegas Souvenir & Resort Gift Show (Sept. 28-30); Ocean City Resort Gift Expo (Nov. 1-3); Smoky Mountain Gift Show (Nov. 10-13); and Grand Strand Gift & Resort Merchandise Show (Dec. 5-8).
"We live and breathe trade shows," notes Pam Pissanidis, marketing coordinator for several of Clarion's gift events. Pissanidis has put together a list of best practices for trade shows that will help ensure your next buying event is as efficient and stress free as possible. Whether you're new to attending events or a trade show veteran, these useful tips will help you maximize your next trade show experience.
Preplan your visit. Be sure to visit the show website to view the online product preview guide, exhibitor listings, show hours and much more to get a glimpse of what the show has in store for you and your company.
Do your homework. Research the exhibitors before the show so you are familiar with their products and have questions prepared to ask. Be sure to familiarize yourself with the floor plan so you know where they are located. Many exhibitors will have special offers exclusively during the event like free shipping or percentage discounts — saving you money.
Schedule appointments. Reach out to exhibitors before the show to set up times to meet. Some shows also offer appointment-setting opportunities between attendees and exhibitors to help facilitate connections and take the legwork out of finding new vendors.
Pack your business cards, pen and notebook. As you walk the show floor and network with exhibitors and buyers, it is important to have business cards with you to make it easier for you to share your contact info. After you meet with vendors, be sure to take notes on each booth so you can look back on them when you get back to your store or business.
Make time to walk the entire show. It may sound silly to walk the entire show floor when you already know what you need and where to get it; however, you never know what you will find. That one item may be your next best seller.
Save your soles. Wear comfortable shoes. We always say comfort over style any day. As important as style is for your own personal brand/company, wearing comfortable shoes will save you from having to take care of painful blisters when you get home.
Attend events and network with buyers. A trade show brings together hundreds to thousands of retailers under one roof. It creates the perfect environment for having conversations with fellow retailers. Ask them about what's working and not working in their stores and share your own insights with them. From trending products to management techniques this is a great opportunity to help each other out.
Follow up after the show. If you haven't confirmed orders yet, do so as soon as possible after the show. This way products/vendors are fresh in your mind and you in theirs. You may still be able to catch that show special, too.