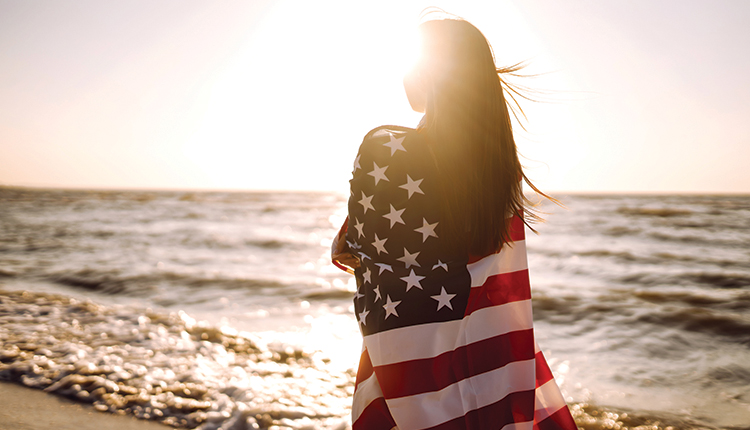 Karl Busche, merchandise manager for Knotts Berry Farm, Anaheim, California, said there's never been a better time to start selling Made in America products.

"This is the end of the general merchandise assortments as we know it. The future is highly curated, narrow assortments targeted to a specific demographic wrapped in a compact experiential immerse retail environment," he said during a webinar on the topic hosted by Clarion Events Gift & Souvenir Marketplace in February.

And, he added, "The way you hook the customer is to tell a really good story online."
Busche is also the author of the book "Making Made in the USA Work," which is based on his extensive experience working for 14 different companies, including Event Network, a leading operator of experiential retail found in numerous zoos, aquariums, museums and other attractions in the U.S. and Canada.
"I believe this is the best time for Made in the USA to make an impact because a lot of people have moved to the web," said Busche.
He encouraged retailers to set up their Made in the USA section online and then replicate that in the store.
"This whole [pandemic] that went on the last year has driven people to the web more than they have in the last 20 years, but you have to tell a story," he said of the products that are being sold online.

And while selling Made in the USA items and having Made in the USA sections in your store or website may attract customers, Busche cautions buyers to do their homework on the merchandise they choose to include.
"Made in the USA is a great concept," he said, "It does work, but it takes work on the retailer side and the manufacturing side."


Why it matters
Busche shared results from a recent Consumer Reports survey, which revealed two out of three people are more likely to shop in a store that advertises that it sells American products.

"I don't think you have to completely hit customers over the head with the idea, but if you are committing to a Made in the USA section in your store, you really do need to isolate it and keep it there so you can show why it is so relevant," advised Busche.
Busche said the Consumer Reports survey shows part of the promise and part of the problem with Made in the USA goods. For example, the survey also found that one-third of those surveyed had difficulty finding American-made products and 23% did not trust Made in the USA labels.


Breaking it down
So what does Made in the USA actually mean? The Federal Trade Commission says it means that "all or virtually all" of the product has been made in America. The product should contain no foreign content or a negligible amount, and the final assembly or processing must take place within the 50 U.S. states, the District of Columbia, or U.S. territories or possessions.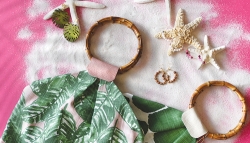 Related Article:
Read how the COVID-19 pandemic has prompted one vendor to source materials and manufacture "
Closer to home
."
"It has to be made here, but the difference is the negligible amount," Busche explained.
Made in the USA claims fall under one of three categories: express; implied; and implied with a qualifier.
"When you talk to your Made in the USA vendors, you've got to know what they know or what they aren't telling you," said Busche.

Express claims are 100% verifiable where every component and part is made in the USA. Busche said foods like candies and jams are common products with express claims of being 100 percent made in the USA. "Food is the easiest product to verify," he said.
Implied claims use language and symbols that imply a claim of U.S. origin either by themselves or in conjunction with other phrases or images. This type of claim has a gray area.

The product might have a sticker on it that uses language like "True American Quality" or "Made using American Craftsmanship" or "Built with American Pride." These types of labels give the impression that something is made in the USA, but they can mislead the customer to think something is 100% made in the USA when it is not. Implied claims, Busche said, usually have a lot of symbolism with them, using words like freedom and symbols like the American flag, but the claims are still not verifiable.

"There are a lot of things that are designed in the USA and imprinted in the USA, but that doesn't mean it is 100% made in the USA," he explained.

Implied with a qualifier claims are Busche's preferred type of claim because it is easy for everyone to understand, he said. A qualified Made in the USA claim is appropriate for products that include U.S. content or processing but don't meet the criteria for making an unqualified Made in the USA claim.

Because even qualified claims may imply more domestic content than actually exists, manufacturers and marketers must exercise care when making these claims, according to Busche. "These claims should be avoided unless the product has a significant amount of U.S. content or U.S. processing," he said.
"A qualified Made in the USA claim, like an unqualified claim, must be truthful and substantiated. Adding a qualifier to a Made in the USA claim, should give the customer all the information needed for them to make an informed buying decision," he added.


Buyer beware
It is the buyers' responsibility to find out how the products they are procuring are considered Made in the USA, according to Busche. Any product with over 50% quantifiable Made in the USA as a component part can considered Made in the USA.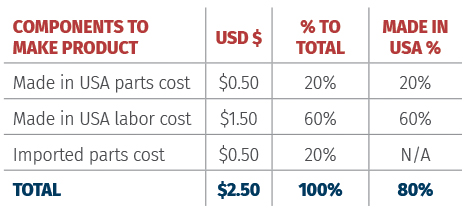 As long as an implied claim is made with a qualifier, the customer can understand it, according to Busche.

To calculate the percentage of Made in the USA, factor the cost of each component of the product.
While this may be the standard, it doesn't mean all vendors understand it or follow it. This adds difficulty for buyers attending trade shows to ascertain what is truly U.S.-made. Having worked for gift and souvenir stores at the Liberty Bell and in Gettysburg, Busche said understanding what is and what isn't Made in America is important because people will want to know.

Busche also said some artisans might not be knowledgeable enough on the topic. "A lot of people think they are doing right, but just because something is made in someone's garage or it is an artisan product does not mean that all these items are Made in the USA. If you are using all foreign goods except for the labor to make something and it is only 40 percent of the component calculation, then you don't have a Made in the USA item."
To make sure the product meets the criteria, ask vendors what percentage of the product is Made in the USA before buying, recommended Busche.

"If it is important to you or you are going to be questioned on it by management, these are the steps you have to take," he said.
He advised a series of questions to ask vendors, but he said, the most important is, "How can I or my customer verify your claims?" See the sidebar, "Eight Questions for Vendors," on page 34 for more questions.
The bottom line, Busche emphasized, is manufacturers must verify the three types of claims that they are making, either express, implied or implied with a qualifier.

"Manufacturers, via a website or other means, need to verify those claims. You, as a retailer, need to clarify those claims," he said.

When customers are shopping and see an item is Made in the USA, they might have questions about pricing and other aspects of the U.S.-made product. If you've vetted your offerings properly, you'll have an enticing area on your website and in your store that will attract customers, and you'll be able to back up the claims behind the brands you've chosen to include.