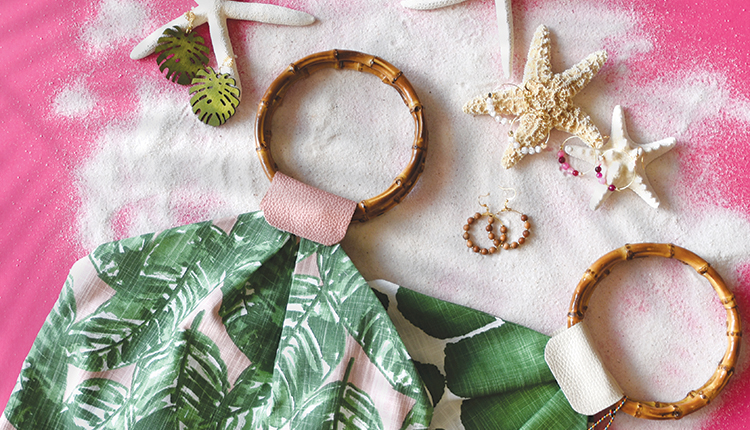 The COVID-19 pandemic drew great attention to the delays in shipments that can happen when the world is shut down. Manufacturers eager to make product and stores eager to sell it, had to figure out alternatives closer to home.

Nalini Chaykin had worked in the textile industry for many years before deciding to launch her own company, 1968 & Co. in 2019 making handbags using fabrics from India.

"I've worked with India for a long time and they have so many wonderful constructions and techniques that do really well that I thought they would translate nicely into a handbag that would be interesting," Chaykin says.
Each component of 1968 & Co.'s bags is handmade, from the beading to the weaving to the fabrics, which are hand loomed. The bags were well received during the 2019 show season and the company was on trend to do well in 2020 when the pandemic hit.

"Everything takes time. The lead time from the time I design something to have it in the U.S. is about six months," says Chaykin. "So when the pandemic hit globally and there were just so many supply chain issues, I thought 'Let me work on something that I can make in the USA with fabrics that are already prewoven and available here and printed here.'"
Chaykin looked for ways to streamline the bags so they wouldn't be as labor intensive "to keep the cost in line with the rest of our products."
She found a U.S.-based wholesale printing company that creates a full cotton blend, which she prefers to polyester. The accent pieces use leather also sourced in the U.S. "Everything is from the U.S. That way I know that if something takes off then I don't have to wait six months to get what I ordered again."
Seven new bags will launch as part of the new Made in the USA line, and Chaykin says retailers are excited about it. 1968 & Co. also has had success with its Made in America jewelry. "It is a very small collection that we've had a great response to. We partnered with a company in Texas that makes some components for us so we're expanding the jewelry line."
The feedback Chaykin has received from her boutique buyers has been positive. "It means something in the boutique world to have something made here, but I think in general there is a trend toward handcrafted-by-one-maker items versus being mass produced, especially in smaller boutiques."