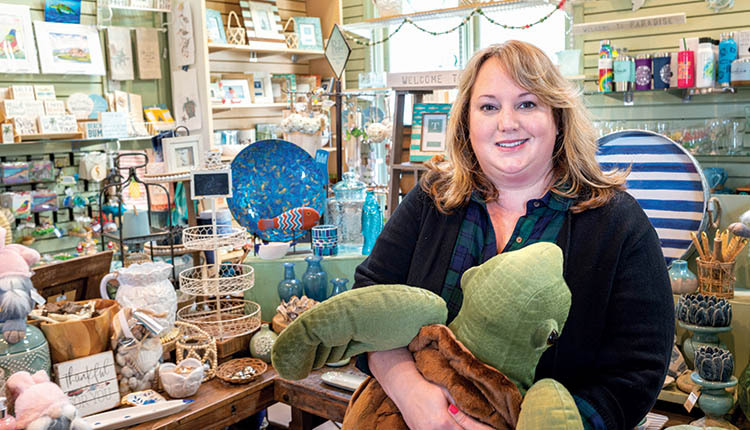 More than a gift shop

The Bald Head Island Conservancy, located on a barrier island in North Carolina, has done some tremendous work. It's nationally recognized sea turtle protection program and scientific research benefits coastal communities and provides recreational and educational activities to the public. The nonprofit organization recently changed its mission statement to embody everything it does: We Discover, Learn, Conserve and Preserve.

The conservancy's gift shop, aptly named Turtle Central, reinforces that message through the merchandise it sells.
"We hope they take what they learn from the island out into the world." — Pam Smith, retail director

All things environmental. The store carries a little bit of everything from t-shirts, magnets, postcards, local pottery, craft jewelry, gourmet goods and plush toys — anything that deals with marine biology and ocean life. It also sells a lot of children's books about sharks and sea turtles as well as field guides.
"We try to do a mix of fun and educational. We call it our loggerhead library," says Pam Smith, Turtle Central's retail director.

Many of the items it carries are products that support ocean conservation or are made from recycled materials.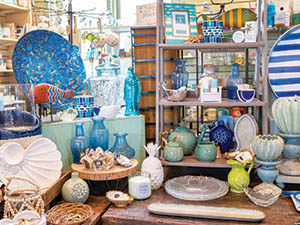 "Anything that talks about the environment or things that are pulled from the environment to make that product are right in our wheelhouse," says Smith, whose been with the conservancy since 2014.

An integral role. The gift shop opened in 1983 in an old lighthouse generator that sold t-shirts and turtle statues on the honor system. Over the years the store expanded in size and offerings and has become an integral part of the conservancy. It's now at the front of the BHIC, making it one of the first places visitors see when they arrive.
The store often is the first line of defense for wildlife in need, too. Calls come in all the time from the public about birds or sea turtles needing help. The store is also critically important to the conservancy. All the proceeds from sales benefit the BHIC.

"Everything that does get purchased at the store goes right back into all our programs," Smith says.
Turtle Central profits contribute approximately 25 to 30% of the conservancy's operational costs, meaning a purchase today gives nature a safe tomorrow.

Starfish Awards recognize companies in our industry that are making a difference through charitable donations and efforts. Know of a company that is deserving of an award? Submit a nomination at www.seasideretailer.com/starfish-award.