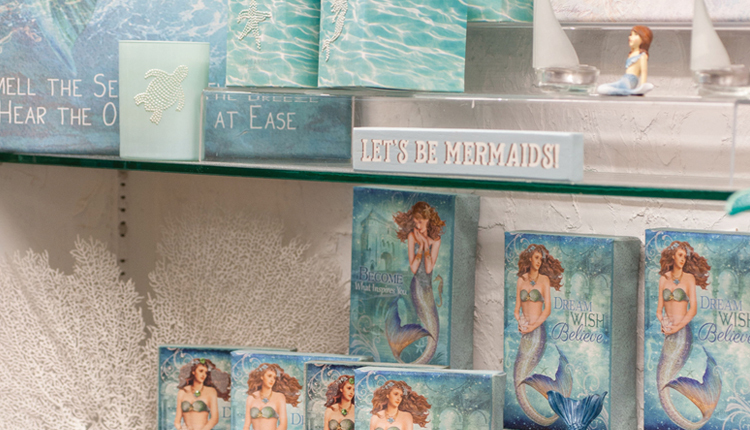 A well-known store in downtown Venice, Florida, is now under new ownership. Sirene Coastal Interiors, which was featured in the cover story of
Seaside Retailer
's Winter 2020 issue, was recently sold to Tricia and Jeff Mangrum.
Ashley Louda, the former co-owner of Sirene Coastal Interiors said she and Valerie Bittle Doss decided to sell the store because of Louda's long commute each way from Bradenton, where she owns another store, GypSea Soul.
"GypSea Soul has an art studio on-site so [not having to drive three hours to and from Venice] allows me to work on my inventory in between customers," says Louda.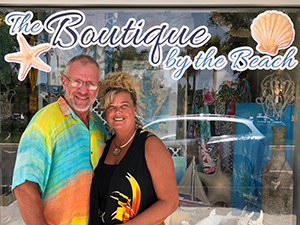 The new owners of Sirene Coastal Interiors have renamed the store
The Boutique by the Beach
. The husband and wife duo took ownership of the store April 1. The Mangrums are no strangers to the area. Before purchasing the store, they sold items on the pier.
"We used to set up out at Sharky's on the pier in Venice," says Tricia. "I would go out there Thursdays, Fridays and Saturdays during the season and we would sell things out there."
Tricia would sell clothing and her hand-made jewelry. Jeff makes nautical pieces out of 100-year old barn wood that he combines with maps to create a shadow box look. They've sold their wares on the pier for the past 11 years but wanted something more.
"It's always been a dream of mine to have a boutique," says Tricia.
She's had her eye on the location for some time, according to her husband. After church on Sundays, the couple would go for ice cream and then venture into the store.
"She would say, 'One day I'd like to have a store like this,' and then the opportunity came," said Jeff.
The couple also make tables, coasters, clocks, candleworks, soaps and lotions that they now sell in the store, but that's not all.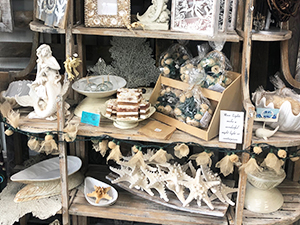 "We do a lot of things ourselves, but we also have clothing in there and two different consigners, two local artists and designers," says Tricia.
Customers who became accustom to Sirene Coastal Interiors' offering, should still find much of what they have become accustomed to. Tricia says they kept "a lot of the same theme that Ashley and Valerie had in the store, we just added a whole lot to more to it."
The Mangrums describe the atmosphere of the store as family friendly. Some items even carry bible verses on them. One of the artists they promote is a Christian artist from eastern Canada who ties in sail boats with a Christian theme.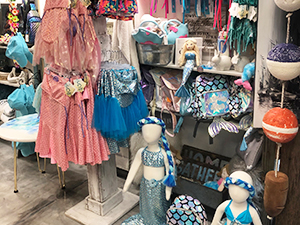 Because of the COVID-19 pandemic, the store did not open until May 1. But it worked out well for the Mangrums because it gave them time to get the store arranged how they wanted it.
Even though they've only been open a couple months, customers have been pleased, according to Jeff.
"We do get a lot of people that say our store is one of their favorites in the area," he says.
Customers also appreciate the extended hours. The Boutique by the Beach stays open until 6 p.m. Monday through Thursday and until 8 p.m. Friday and Saturday, while a lot of other businesses close at 5 p.m.
"We stay open an hour longer, and it's not just because of the money, we enjoy what we do. We get to meet a lot of people." Jeff says.