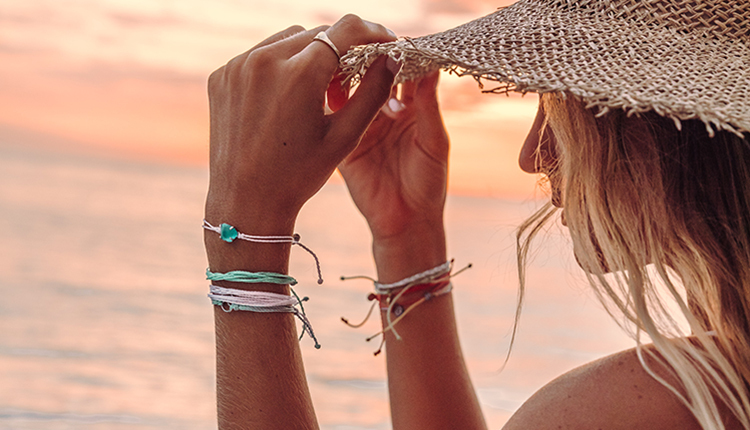 Vera Bradley Inc.
provided an update on the COVID-19 crisis when it released its first quarter 2020 and earnings results, which showed revenue declines of 23.87%.
"I am so proud of how our organization has responded to this unprecedented crisis," said CEO Rob Wallstrom. "Even while working remotely, our teams have been collaborative and demonstrated focused and thoughtful decision making, innovation, tenacity, and flexibility. Our extraordinary culture has allowed us to not only persevere through the crisis, but it has made us stronger."
Wallstrom acknowledged that the crisis will have a lasting effect on consumers and transform the way they shop.
"Our 2019 acquisition of Pura Vida has resulted in e-commerce being a larger share of our total company revenues, and the digital skills of both companies will be even more critical in this new environment. We are moving ahead with the innovation that will enhance the consumer experience and propel us forward – innovation in product, marketing, and technology."
Over two years ago, the company embarked on Vision 20/20 – an aggressive three-year plan to restore the Vera Bradley brand and business to a healthy foundation and to return to solid growth.
"Through Fiscal 2020, we made tremendous progress on strengthening our foundation, growing our Vera Bradley brand business, and accelerating our revenue and earnings growth with the acquisition of Pura Vida," said Wallstrom. "Our Fiscal 2021 goal was to drive more robust growth, but the COVID-19 crisis has significantly affected that goal. However, despite the COVID-19 situation, we remain focused on our core Vision 20/20 strategies of enhancing our brands and long-term growth through heightened customer engagement and continued product innovation while navigating through the crisis."
Beginning in mid-March, the Company began taking several actions to navigate the COVID-19 crisis, protect its financial position, maximize liquidity, and to position the Company for a strong reopening and future, including:
Temporarily closing all of its Vera Bradley store locations on March 19.

Temporarily furloughing approximately 80% of its workforce mid-quarter.
Temporarily reducing base compensation for remaining salaried associates.
Drawing $60 million from its previously unused $75 million revolving credit agreement.
Temporarily eliminating the company 401(k) and associate charitable donation matches.
Tightly managing inventory levels.
Actively working with landlords on addressing rent abatement, payment terms, accelerating store closures, and delaying or cancelling certain planned new store openings.
Extending vendor payment terms.
In addition, the company said it is leveraging elements of the Coronavirus Aid Relief and Economic Security (CARES) Act to enhance the financial well-being of associates and to maximize the financial health of the Company.
On May 5, 2020, the company began reopening its Vera Bradley stores in a phased approach, with 18 out of 83 full-line stores and 40 of 64 factory stores opened as of the end of May. The company anticipates the majority of the store base will be open by the end of June. As Vera Bradley stores reopen, the company is implementing several procedures and precautions to keep customers and associates safe and secure.
The vast majority of associates invited back to Vera Bradley as stores re-open have returned. As of June 2, approximately 65% of the company's associates remained on furlough.
Based upon a limited number of days of sales data, the 27 stores that have been opened for two weeks or more since May 5 have generated revenues, in the aggregate, of approximately 75% of the prior year's sales while operating at reduced staffing and hours. While traffic is typically down, the company reported conversion and units per transaction are up.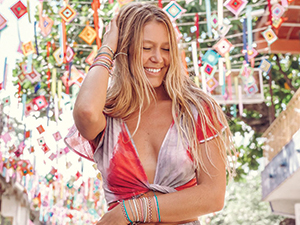 "Many of our customers were anxious to shop even as our stores were closed. Our e-commerce business (Vera Bradley and Pura Vida combined), which represents about a third of our total company revenues on a normalized basis, was strong in the first quarter and continues to exceed last year's performance into the second quarter," noted Wallstrom. "At both Vera Bradley and Pura Vida, customers are responding to new product launches and new marketing initiatives, and at Vera Bradley, sales of cotton masks are also driving revenue."
Wallstrom continued, "We are doing all that we can to help in this unprecedented time, which includes utilizing our facilities and global supply chain to get critical in-demand supplies to those in need nationwide."
Vera Bradley acquired a 75% interest in Creative Genius Inc., which also operates under the name Pura Vida Bracelets in its prior year second fiscal quarter. Financial results for Pura Vida have been consolidated beginning July 17, 2019, the first full day following the acquisition.
Consolidated net revenues totaled $69.3 million for the current year first quarter (which included $21.2 million of net revenues from Pura Vida), a decrease of 23.9% over the prior year. Excluding Pura Vida, Vera Bradley net revenues totaled $48.1 million, a 47.2% decrease from $91.0 million in the prior year first quarter. Vera Bradley stores were closed approximately half of the first quarter due to the COVID-19 pandemic.
Current year first quarter Vera Bradley Direct segment revenues totaled $36.8 million, a 48.2% decrease from $71.1 million in the prior year first quarter. The decline primarily resulted from the company's stores that were temporarily closed as a result of COVID-19. First quarter e-commerce sales included in Direct segment revenues increased 20.5% over last year. The Company closed 14 full-line stores and opened one factory outlet store in the last twelve months.
Vera Bradley Indirect segment revenues totaled $11.2 million, a 43.5% decrease from $19.9 million in the prior year first quarter. The decline was primarily due to a reduction in orders from specialty and department stores as well as other key accounts, largely related to COVID-19, as well as a reduction in the number of specialty and department store accounts.
Pura Vida segment revenues totaled $21.2 million. First quarter consolidated gross profit totaled $34.2 million, or 49.3% of net revenues. On a non-GAAP basis, excluding charges for the cancellation of certain purchase orders resulting from COVID-19, gross profit totaled $35.5 million, or 51.2% of net revenues, compared to $50.5 million, or 55.5% of net revenues, in the prior year first quarter.
The full earnings release can be found here.