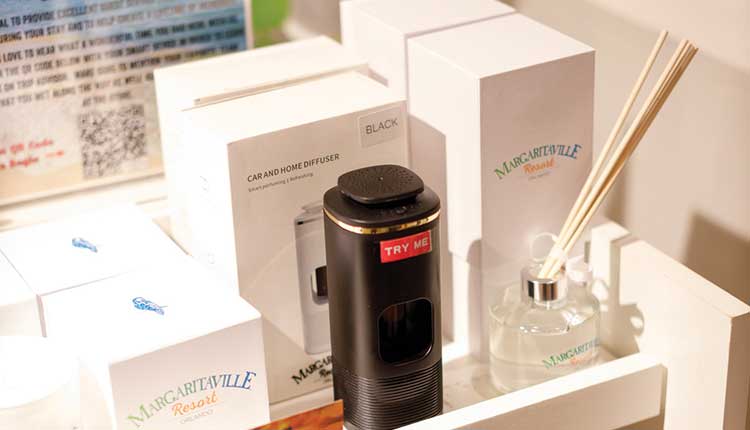 Hurricane Dave's Gifts & Coastal is a go-to shop for nautical-themed gifts and souvenirs in Gulf Breeze, Florida. Owner Dave Ivey stocks the 2,000-square-foot shop with plenty of gifts to choose from at a mix of price ranges, including home decor, tea towels, charcuterie boards, jewelry, candles as well as select health and beauty products.
The seaside retailer only opened for business two years ago, but Ivey says he has been working in retail for more than two decades. He previously owned a coastal-themed shop in the Jacksonville, Florida, area, and moved to the Pensacola, Florida, area a few years ago to be closer to family. Throughout his time in retail, he stresses that customer service has been his No. 1 priority for success.
Part of offering good customer service includes making all customers welcome and inviting them to try samples of lotion from Inis and Naked Bee shortly after they walk in the door.
"Maybe the person isn't drawn to the [product] right away, but they'll remember the store. People love free stuff. That's key to it," he says.
Offering customers samples is a great way for seaside retailers to both boost their sales and help customers make decisions. Cathy Donovan Wagner is founder and president of Retail Mavens, a consulting group in Elgin, Illinois, that is dedicated to empowering store owners to get more profit and better sleep. She explains that customers are more likely to purchase brands and products they have tried and enjoyed before.
"Think about if you're going to someone's house for dinner or a holiday party and you want to bring a bottle of wine. You walk through the wine section, and you will see labels that are compelling and that interest you. When you see the [wine] you tried that you know is delicious, you'll get it," she shares. "In the same way, with food samples or any sort of makeup samples, you can be attracted based on the label, but that won't necessarily mean you will buy it. You want to buy something you know and love."
So, she notes, if they haven't tried that wine or that lotion, offering a sample can solve that problem and help the customer make a purchasing decision.
"At the end of the day, what sampling does is it forces the person to make a decision: They like it, or they don't," she says. "One thing I know beyond a shadow of a doubt is you've got to let them try it, and they'll buy it."
Brimming with benefits
Samples might be free to customers, but someone ultimately pays for and manages the samples. Wagner notes that retailers hate to lose profit, but she adds, it can pay off to spend a little time and money on samples from time to time. She says seaside retailers should collaborate with wholesalers for the perfect sampling strategies.
"Vendors and retailers have to work together," Wagner emphasizes.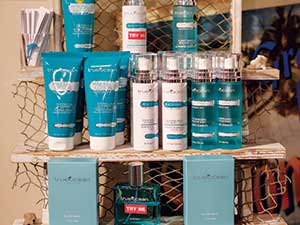 Oftentimes, wholesalers will offer retailers products at a discount or free when retailers talk to them about letting their customer sample the product.

"We offer our cologne and body lotion samples free of charge with a modest wholesale order minimum. They are also available for purchase at a modest at-cost price," says Karen Wilkinson, marketing director at Ireland-based Inis the Energy of the Sea. She adds, "Samples offer the customer a no-pressure way to try and enjoy the product."
Wilkinson encourages retail partners to give cologne and body lotion samples away to customers even if they haven't made an Inis purchase. "We can't tell you how many stories we've heard over the years of customers coming back to purchase Inis items after receiving a free sample — it's literally been thousands!" she says.
Some vendors also offer convenient kits to help retailers who want to set up a sample station of their products. Justin Gailitis, national sales manager at Flint, Michigan-based Country Home Creations, says his company offers a sampler starter kit specifically for retailers. The wholesaler's chiller box comes with three dip mixes to taste test along with everything a retailer needs for a sample station, including an insulated box, reusable ice cubes, taster spoons and gloves for $78.
"It's a really easy way to get you set up to start sampling immediately," Gailitis says of the chiller boxes.
Angie Bell, owner of Bella Sol Fragrance Bar & Gifts in Islamorada, Florida, has offered samples from Country Home Creations before as well as some other food items, such as honey and chocolates. Since Bella Sol is a one-person operation, Bell says she can't offer samples often. But, she adds, when she does it helps.
"When you're a single-person operation, it's tough to manage everything. You have to keep your eyes on everything," she explains. "But when I do sample, products sell faster. If you have the ability to do it, [offer a sample]. It does increase sales."
Margaritaville Resort Orlando always offers a sample table in its resort shop for its Resort Exclusive line of scents called "Mother Ocean." The Mother Ocean line includes candles, room sprays and diffusers, all of which can be tested at the sample table.
"Having testers for our scent-based items has been a game changer," says William Hill, resort store manager at Margaritaville Resort Orlando. "For the guest, being able to smell the aroma is a selling point."
Safe sampling sells.
Sample stations certainly catch customers' attention and boost sales, but they can get messy and require some staff attention. Also, heading into prime cold and flu season, some retailers might get nervous about hygiene concerns when offering sample stations. Although these aspects of sample stations might seem overwhelming to busy seaside retailers, there are some things they can do to make these stations and offerings easy and hygienic.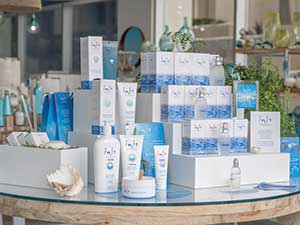 "Retailers will often say, 'I would love to [have a sample station] but don't have manpower,'" says Gailitis of Country Home Creations. "If you're able to take a little bit of time before you open to prepack samples so someone can grab them and serve themselves in a safe way, that's the optimal way to do it. Or, have [samples] at the register."
And for retailers concerned about hygiene, Gailitis suggests retailers either set up individually packaged samples that customers can serve themselves or gloving up when a worker serves samples from the register.
"People appreciate how safe you're being. It makes a difference if people see you're being very, very cautious and sample safely," he explains. "It makes for a better experience. Safe sampling sells."
Simple sampling
To make sampling simple, Wagner explains that retailers don't have to commit to sampling for the entire day, either. Maybe retailers pick a two-hour period every Saturday to offer samples either at a station or at the register to provide to customers. Or, she adds, they can make an event of it. If the retailer wants to promote new hot chocolate drink mixes for the winter season, they could offer a hot chocolate bar event for customers to try the different cocoa mixes before they buy them.
"I think it's reasonable for vendors to sponsor [a sampling] event," she says. "I find that tastings are most effective when you make an event around it."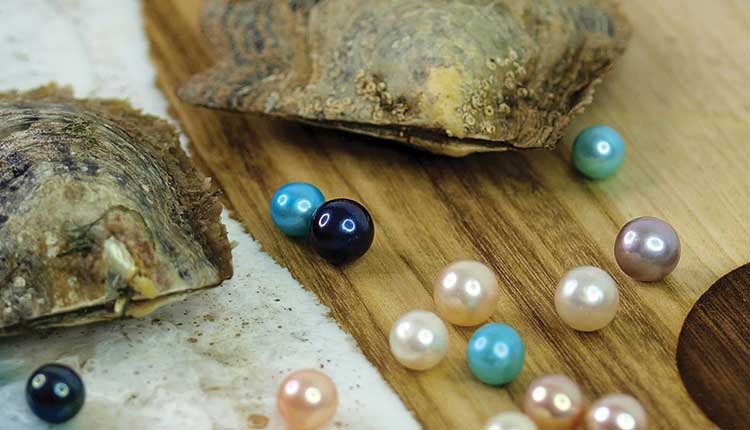 Wagner adds that retailers will also benefit when one person is the store's "sample champion" who helps to promote, sanitize and restock samples. She advises finding someone besides the owner who can focus on the details to make the station more presentable.
And if a store is a one-person operation, she says, the retailer could ask a family member or close friend to volunteer to man a sample station on occasion.
For Hurricane Dave's, Ivey says he has a clerk who is always ready to offer customers free prepackaged lotion samples.
"I have a clerk, her name is Nancy, she is on task with greeting anyone within 10 to 15 seconds as soon as they are in the store and to give them a sample from Inis and Naked Bee," he says.
He notes offering samples takes some cost and time, but "it's well worth it."
"We may pay a little up front [for samples], but we recoup it," says Ivey. "People love to be given samples. They may come in and be the coldest person in the world, but you greet them and say, 'Hey, we want to give you a sample,' they really warm up to that."
Endless options
When people think of samples, they likely think of finger foods and various health and beauty products. Wagner explains that retailers aren't limited to just these two product categories when it comes to samples, though.
"It's only limited by your imagination," she says. "If a woman takes three sweaters into a dressing room, that's sampling. Trying things on is sampling. Or, there's a line of socks called, 'World's Softest Socks.' You feel [them] because [the package] tells you to. That's sampling. All of that is sampling."
So, Wagner says, part of sampling is simply inviting customers to feel and try products in the store.
She says retailers can even do this with accessories by setting up a mirror near the store's jewelry so customers can see how they might look with a certain pair of earrings or necklace.
In addition to traditional sampling, Hill says he encourages resort guests to try on clothing or test how far a ball can bounce at Margaritaville Resort Orlando's shop.
"I am a big believer in seeing is believing," he says. "Feeling how soft a piece of clothing is or how high a ball can bounce goes a long way."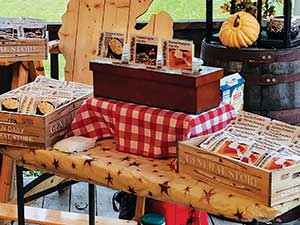 Hill says he likes to prop toys in his shop to encourage customers to pick them up. "A guest is more likely to purchase an item they can see and hold," he says.
Wagner adds that placing signage by a sample station can also draw customers to those products. She says the signs can help to tell a quick story about the product to personalize it.
She explains, "You can't provide enough signage, especially when it shares the story of the brand or why you like it."
Although just about any product can be sampled, Wagner says retailers should be strategic with what they place at a designated sample station. She says sample stations work best with three products for guests to try. When there are too few products, customers might not be interested. On the other hand, Wagner acknowledges, presenting too many products at a sample station may overwhelm and confuse customers. "A confused mind will always say no," she notes. "If you give people three things, they tend to want to make a decision."
In general, introducing customers to products they haven't tried before through sampling can win people over to make a purchase.
Wagner concludes, "Sampling is providing the ultimate customer service. You share something with them. It's a whole different experience."