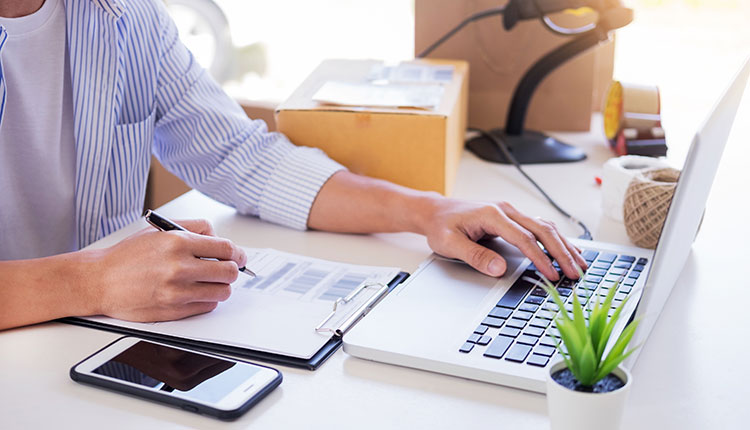 By indypendenz on Envato Elements
The fourth quarter of the year can mean a flurry of activity for independent retailers worried about crafting year-end tax strategies, organizing clearance events and optimizing vendor receiving, not to mention all the holiday-related events. Amid the busyness, independent retailers can forget what really matters when it comes to managing their end-of-year inventory successfully.
Management One, a Tucson, Arizona-based provider of merchandise planning, business insights and education, hosted a webinar for independent retailers titled Year-End Checklist: Your Q4 Guide to Retail Excellence in 2024 in early November to help them make solid strategies for inventory management and avoid pitfalls when heading into the coming year. Webinar speakers included Jeffrey Plattman, partner at CohnReznick; Paul Erickson, director of mentoring at Management One; Mike Alic, president of Management One; and Dane Cohen, director of sales and business development at Management One.
Economic outlook
When looking broadly at economic trends for the second half of the year, Alic said the economy overall is doing well. He reported that third-quarter gross domestic product grew 4.9% and consumer spending remained strong this fall. He added that inflation growth has slowed — inflation grew at a rate of 6-7% in the spring but now is at a growth rate of just 3.7% year over year.
However, Alic said, consumers are pessimistic about the economy, which means consumer spending could slow down in the near-term future. He said high interest rates also might be causing consumers to cut back on spending.
According to data from the National Retail Federation, Cohen said both 2021 and 2022 were some of the strongest years on record for consumer spending, while inventory was tougher for independent retailers to secure. This year and heading into 2024, Cohen said he thinks spending seems to be leveling off.
Although consumer spending is expected to slow in 2024, Alic noted that independent retailers should not panic. Instead, he said they need to focus on consumer trends in their local communities. For example, he said, if an independent retailer is based in a college town and notices enrollment growing, that information is more important than federal economic data.
"Look at what's going on in your local community," he stressed, adding that retailers should not get in a funk about mainstream economic news. "There is tons of room for growth for independent retailers, even when the overall economy is tough. … You're small enough that there's always money to grow, always opportunities. Focus on your local trends."
Digging into data
Just as important as following local trends is monitoring your store's data — your store's sales, inventory, markdown and conversion rates.
The end of the year is a great time to dig into a store's inventory data to get a better picture for the New Year. Plattman noted that retailers who have too much inventory heading into the New Year will cost them.
"Plan accordingly for the next few months to make your inventory as lean as possible, but also make sure what you have is salable," he suggested. "Although it's only Nov. 8, start planning for this today."
Cohen added that retailers will want to not only look at the overall inventory picture for their stores but also look at specific classifications or categories of merchandise to find out what products didn't perform well.
"When we start to talk about where we want to be going into next year, identify the categories that are vulnerable. What category do I have too much merchandise?" said Cohen.
He said Black Friday and holiday sales are a great time to target selling those underperforming categories — offer a clearance on items from a category that aren't selling rather than a storewide clearance and push some of that merchandise to the front of the store to get it out before the end of the year.
"It's really important we take advantage of the holiday season from two perspectives," he said. "First, with new goods arriving [for the holidays], sell them at full price. At the same time, you have your final sale clearance goods people can add onto the shopping they are doing. That allows you to move through aged merchandise, build cash reserves and focus on end-of-year inventory goals."
Cohen listed several good strategies for clearing merchandise out over the holiday season, including:
Host a targeted clearance sale
Bundle products
Gift merchandise that isn't moving to loyal customers
Offer buy-one-get-one (BOGO) deals
Donate the merchandise
Erickson concluded that independent retailers should constantly assess how inventory is performing in various categories throughout the year, not just at the end of the year to try to clean things out.
He said, "Non-selling merchandise ends up being a cancer in your business. It metastasizes to everything you do. Customer visitation counts go down if they see the same inventory over and over. Once you find that 'cancer,' you need to cut it out right away. Get cash back into your checking account as fast as you can, getting the 'cancerous' merchandise out so you can replace it with something that sells better."
Management One plans to host another webinar for independent retailers Dec. 12 on Balancing Categories Based on Consumer Demand.