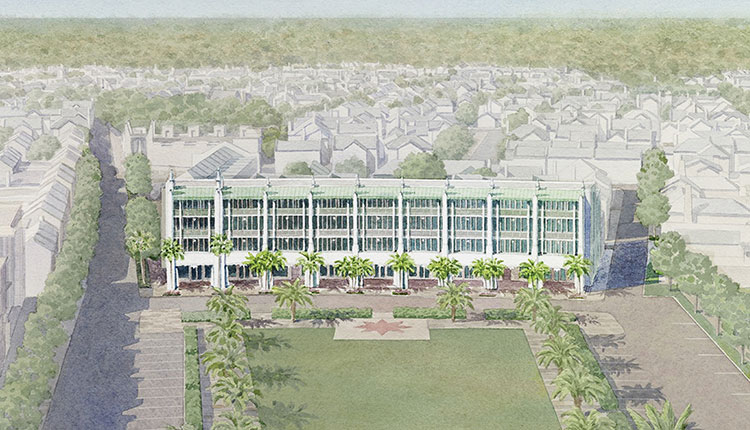 Alys Shoppe has grown as a seaside retailer in Alys Beach, Florida, for the past 10 years. This fall, the retailer will be moving out of its current location at 30 Mark Twain Lane in Alys Beach to make way for mixed-use condominiums. Alys Shoppe says it will move to a ground-floor storefront at The Della, a complex being built in Alys Beach, close to the old storefront location.
"For the past 10 years, the Alys Shoppe has occupied a space that was designed from the onset to be temporary, a space that has served as every bit the indulgent escape and gathering spot it was intended to be, a retail experience reflective of the Alys Beach lifestyle and ethos," the retailer says. "While we're sad to see the remarkably elegant temporary space come down, we're excited to see what innovative and special ways the Shoppe will employ to engage with friends and family during this transition and celebrate the beginning of this final phase for the Alys Shoppe. We are truly delighted to play a part in ushering the Alys Shoppe into its permanent space as its ultimate role in serving our Alys Beach community as originally intended is realized."
The retailer intends for the new storefront to be its permanent location. Alys Shoppe says details on the construction and design of the new location are still forthcoming. During the construction period, Alys Shoppe will temporarily focus on its online retail space, where an expanded inventory of designer apparel and accessories, fine jewelry, beach lifestyle offerings and logoed items will continue to serve the Alys Beach community. The Alys Shoppe also plans to continue to attend several local trunk shows, pop-up events and designer meet-and-greet events.
Alys Shoppe is currently offering savings for in-store purchases to reduce inventory and closed its temporary storefront location Sept. 5. The retailer is offering 50% discounts on designer apparel for men and women, 20% discounts on some accessories and home goods and 10% discounts on fine jewelry collections by S. Carter and Hayley Style.