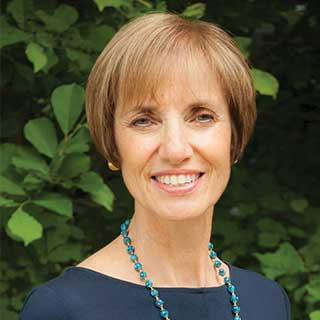 Creating outdoor living spaces has been on an upward trend since the COVID-19 pandemic led to Americans spending more time at home, and that trend isn't slowing down. In fact, Americans are poised to invest more in outdoor living spaces in 2023 than they did the previous year.
An independent survey conducted by The International Casual Furnishings Association (ICFA) shows that 54 percent of Americans plan to purchase new furnishings and decor for their decks, yards and patios this year.
After two years of pandemic living that motivated many residents to invest in improving the spaces around their homes, there is significant interest in continuing to upgrade their outdoor living setting. The findings also confirm that consumers will spend an average of nine hours per week outdoors in 2023, up from seven hours per week in 2022, according to the study conducted by Wakefield Research.
In 2023, more than one-third will prioritize upgrading their outdoor lighting, and more than one-quarter reported they will add shade items including umbrellas, pergolas and awnings, as well as decor including pillows, cushions, and rugs. Not far behind is the desire to add firepits or fireplace features, flooring, seating/sofas, water features and outdoor kitchens and bars.
"In addition to shopping for new pieces of furniture, consumers ranked lighting and accessories as the easiest ways to make their outdoor living spaces more stylish," says Jackie Hirschhaut, vice president of the American Home Furnishings Alliance and executive director of its outdoor division, ICFA. "These easy-to-add enhancements make it more conducive to spending time outdoors, which people are doing more and more each year, as work from home becomes more normalized and the home has new and different meanings in our lives."
Hirschhaut shares more with Seaside Retailer about how coastal stores can enhance their outdoor decor and accessories offerings to meet the growing demand.
Seaside Retailer (SR): What prompted ICFA to conduct a survey on outdoor furnishings purchasing habits?
Jaclyn C. Hirschhaut (JH):
ICFA has been tracking consumer attitudes about outdoor living annually for about 15 years. The category has experienced steady sales growth year after year, reaching a new high over the past few years as a result of the pandemic.

SR: What were some key findings of the survey?
JH:
More than half of the respondents plan to purchase new products for their outdoor space this year. Accessories and accents top the shopping list of desired products, such as lighting, shade items, pillows, rugs and replacement cushions. Fire pits and fireplaces are a key addition while a growing number of consumers plan to create an outdoor kitchen or bar area.
SR: How can retailers apply these findings to help make informed purchasing decisions on outdoor decor and accessories to carry in their store?
JH:
In 2023, retailers should approach their visual merchandising with attention to accessories like umbrellas, rugs, decorative toss pillows and accents. I'd recommend expanding the variety of their accessory assortments in limited depth.
SR: What trends are you seeing in coastal outdoor decor and accessories?
JH:
Mixed materials are a favorite combination in the accessory category, while naturals and various shades of blue are the most popular colorways.
SR: What seems to be the driving factors behind these trends?
JH:
Professional designers continue to pave the path of seamless transitions between indoor and outdoor space. Decorating magazines and television programming, too, are a source of inspiration for shoppers.
SR: What types of items should seaside retailers be carrying this season to capitalize on these trends?
JH:
Seaside retailers should look to build their selection of accessory items — rugs, pillows, planters, wall art and umbrellas — that will transform a utilitarian setting to a personal space with special touches.