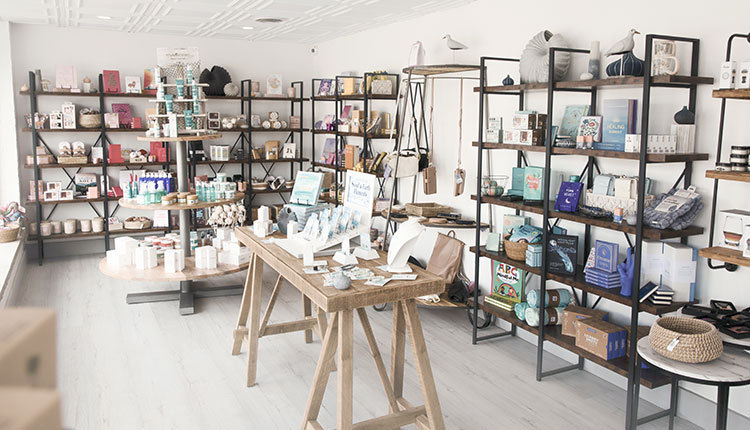 Holly Daniels Christensen, founder and CEO of Dune Jewelry, an experiential jewelry company famous for using sand and earth elements from thousands of memorable and iconic locations around the world, will open her first gift boutique in Norwood, Massachusetts, on Thursday, July 6, 2023 with a grand opening party to be held from 5 -7 p.m.
The Cove is located at 935 Washington Street in Norwood, Massachusetts. The celebratory event will be a family-, kid- and pet-friendly affair and will include a ribbon cutting with the Neponset Chamber of Commerce, light bites and sandwiches from The Common Cafe, and a book signing with Holly Daniels Christensen who will sign copies of her book, Happiness Comes In Waves: Life Lessons From The Ocean. Live music by Louie Bello, a Country R & B artist, will add to the party atmosphere.
The Cove boutique is located in the same building as Dune's jewelry studio where each piece of jewelry as well as accessories are hand-crafted.
"I am thrilled to open my shop in Norwood, next to Dune's design and manufacturing studio. In addition to our array of Dune Jewelry, we carry a wide variety of products including luxurious soy candles, True Ocean natural bath and body products, Barefoot Dreams throws and socks, Kitsch eco-friendly haircare, handmade olive wood kitchenware, literature and journals, artisanal coffees and teas, and so much more — there are great gifts for men and women. It's a beach-themed boutique that is committed to presenting a collection of products that inspire mind, body and spirit. We also strive to highlight goods that are environmentally friendly, and sustainably sourced," says Christensen.