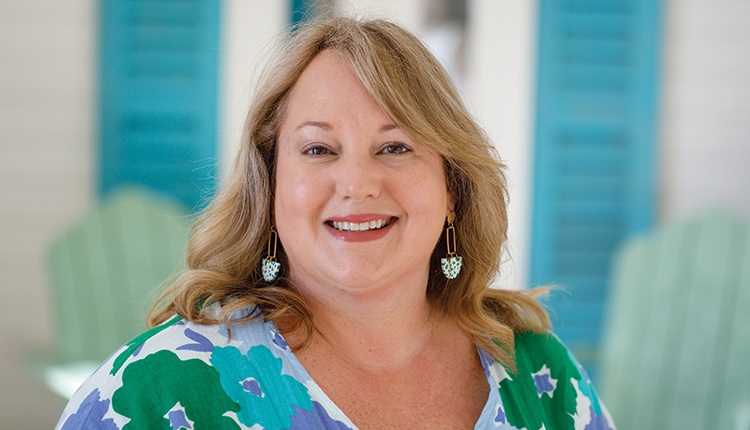 The Bald Head Island Conservancy and its gift shop, Turtle Central, are celebrating 40 years of operations in 2023.
Located on Bald Head Island, North Carolina, BHIC is a leading organization in barrier island conservation, offering a range of recreational and educational activities for the public. Located between the Cape Fear River and the Atlantic Ocean, the Conservancy sponsors and facilitates scientific research that benefits coastal communities.
Pam Smith, retail manager for Turtle Central has spent the last 10 years of her retail career with BHIC working in the nonprofit gift shop. During that time she says, "From saving a large sea turtle mom to experiencing a sea turtle nest excavation with my son last summer and helping the hatchlings get to the ocean, the experiences and memories made with the Conservancy will remain an integral part of my retail career and will permanently be etched in my heart. I am so grateful to continue my work with this organization and feel proud that my contributions will help further our mission as we continue our work.
She adds, "I have met so many wonderful people that have made an impact on my life; from volunteers, island residents, vendors and co-workers."
For 40 years, BHIC's vision has been to live in harmony with nature and foster barrier island conservation, education, and preservation. What started as a few locals looking to preserve a beautiful island environment and protect its nesting sea turtles has become an organization dedicated to protecting marine life, conducting impactful scientific research, and providing environmental education to our island community and beyond.
"At the BHI Conservancy, we take pride in the work our organization has accomplished. From our research projects to our educational programs, our organization continues to grow year after year," the organization said in a statement. "We are so excited to see what the future holds for us. At Turtle Central and the BHI Conservancy, we are proud to celebrate 40 years on Turtle Time!"