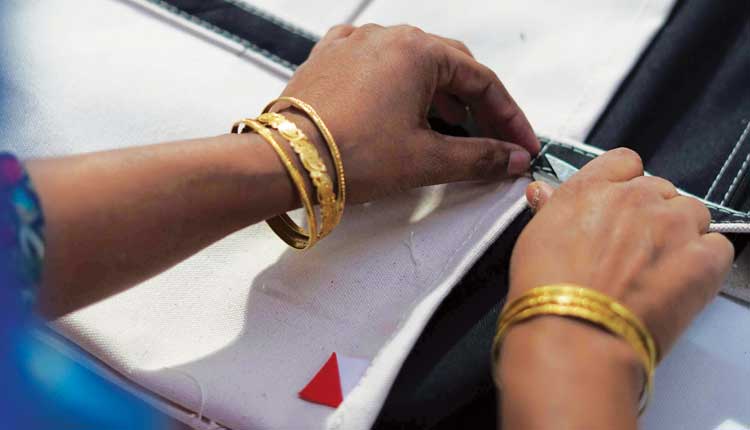 ShoreBags' mission is to produce functional and fashionable bags and accessories that reflect an active, outdoor lifestyle while sustaining an ethical production environment.
Transparent and ethical sourcing and manufacturing practices are ShoreBags's central values. "We believe that great products are created with sustainability at their core, starting with the earliest stage of the product lifecycle," the company states.
ShoreBags partners with third-party suppliers that provide safe, fair and healthy working conditions for the women and men they employ, according to the company. Its sustainability mindset extends to its vendors, who responsibly source raw cotton and other materials.
The canvas used is produced from cotton spun into coarse yarn, which uses post-industrial cotton waste collected during the process of weaving and spinning. Cotton is sustainable, renewable and biodegradable, making it an excellent choice as an environmentally friendly fiber. It does not require excessive amounts of water, is drought-resistant and grows easily without pesticides or herbicides, the company notes. Visit
www.shorebags.com
.