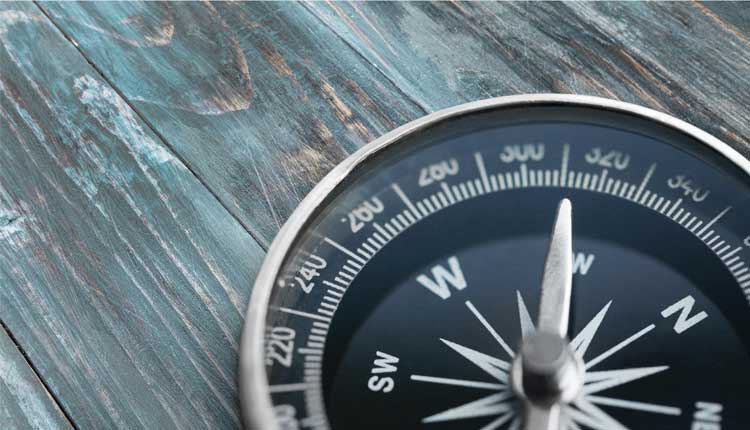 Successful seaside retailers know a compelling merchandise mix keeps customers coming back season after season. A store that carries a well-curated selection of enticing gift and lifestyle items that engage buyers can become a destination stop for vacationers.
What's the secret to sourcing gift and lifestyle products that will keep your store packed for the whole high season? Omnichannel sourcing, with its combination of physical markets and digital marketplaces, offers year-round opportunities to reorder best-sellers and to discover innovative new merchandise that intrigues buyers.
Access to top souvenir brands coupled with a broad spectrum of gift and home decor product gives buyers the competitive edge. During one convenient visit they can source a broad merchandise mix, but branching out beyond more souvenir and coastal-focused trade shows and taking the plunge into larger markets can be daunting. Fortunately, the right planning can lead to smooth sailing.
Select your season
The first step in making the most of a gift market is to determine the best timing for you to be out of the store. Most major markets — like Atlanta Market and Las Vegas Market presented by International Market Centers — have winter and summer editions.
Some buyers attend market twice per year, while others choose one market based on their inventory needs, staffing and more. Is your off-season in the winter when beaches are empty, or do colder temperatures elsewhere draw visitors to your town? Are you fully staffed in the summer and can leave your team to run the store? You will need to plan for a few days at markets, so pick a time that you can comfortably be away.
Employee shortages have made the current environment difficult for some store owners, managers and buyers to get away. While it is hard to replace seeing products in person and meeting the people you will be doing business with, digital markets offer the opportunity to source gift products without leaving your store. In just a few minutes, retail buyers can search millions of products and place orders with trusted brands, as well as innovative newcomers.
Do your research
The strength of gift markets is access to millions of products all in one place. Successful buyers avoid being overwhelmed by doing their research and making a plan before market.
Research tools offered by market organizers are invaluable. Atlanta Market Magazine and Las Vegas Market Preview present market information, explore trends and offer advertisements from exhibiting brands prior to market. Retailers can follow official social media channels for product previews and insider information and search market hashtags to see other buyers' favorite finds.
Digital markets can also be a powerful tool when planning to source at a physical market. Many buyers do research, connect with brands and make purchases before, during and after attending an in-person market.
Doing research also helps with a key element of successful sourcing: setting a budget. Knowing what you can spend before you shop — whether digitally or physically — ensures you don't over-purchase.
Use the market tools
Market organizers offer comprehensive tools to help you make the most of your visit. Physical show websites are a wealth of information. They allow you to view exhibitor directories, see events calendars, and get a feel for the market. The travel pages serve as a resource for booking hotels, flights and parking with guaranteed low rates, discounts, shuttle service and more. Las Vegas Market's official housing partner gives buyers the opportunity to win free hotel nights plus dining and entertainment credits.
Many shows offer pre-registration on their sites, where you can upload your business identification (resale certificates, tax ID numbers, etc.) to be pre-approved as a buyer, which will save you valuable time when you arrive at market.
Digital markets offer similar tools to help you make the most of the platform. Information about sales terms and shipping promotions can optimize orders.
Many gift markets also offer apps with planning and navigation tools. Be sure to download them before you head to market and have them ready to go when you arrive.
Make appointments
With thousands of buyers attending in-person markets, setting appointments with brands ensures that you can meet with the representative for your area who already knows what makes your seaside location unique. A great relationship with a local sales representative can benefit your business, so you want to be sure to arrange to meet with the person who will service your account.
Preparation helps you make the most of your appointment. Have your story ready: describe your store and customers, name brands you carry and explain why you want to add gift products.
The appointment is a mutually beneficial meeting, so ask questions to make sure the brand can meet your needs: "What is in stock now?" "What are the immediate and future ship dates?" "What is 'on time' delivery?" "What are your terms?" and "Do you offer show specials?" If they are not the right fit, feel free to move on — your time at market is too valuable to waste.
Be sure to ask about digital sourcing options when you meet with a brand in person. Knowing you can order — or reorder — online saves valuable time. The ability to work with them between markets is a huge benefit.
Take time to explore
While making a plan and setting appointments are key elements in a successful visit, discovery is what makes physical and digital markets so valuable to top seaside retailers.
Knowing where to find products is an important step in finding the right items for your store. At major in-person gift markets, brands are offered in permanent showroom spaces like a shopping mall or in temporary booths like in a typical trade show — with both offering great exploration opportunities. Online, keyword searches can allow you to find exactly what you're looking for or give you the opportunity for broader category exploration.
Look for categories that mention seaside or coastal products, but don't discount other verticals. At a physical market, walk floors in other categories to discover new brands.
Take advantage of the opportunity to see, touch, taste and smell products to find the next great brand for your seaside store. Find inspiration in displays and return to your store with fresh eyes. Online, click on brands you don't know, as they might have exactly what you are looking for.
For seaside retailers looking to expand their product mix, physical and digital gift markets offer unmatched discovery and sourcing opportunities. With proper planning, beach, coastal and nautical retailers can maximize their visits to grow their bottom lines.