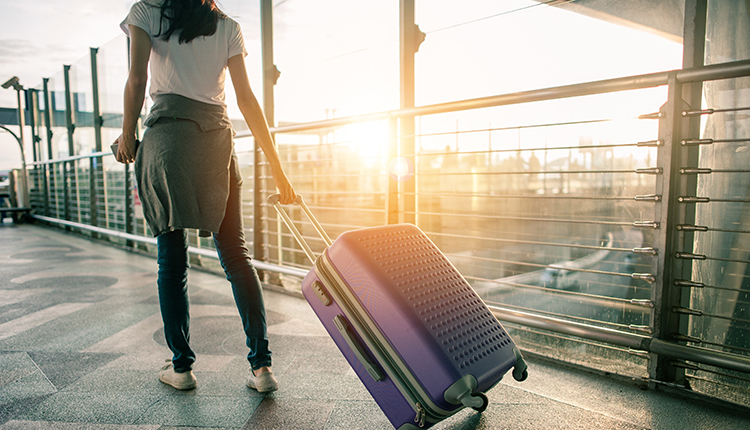 The Clarion Events family of gift and souvenir events has announced a the launch of the Pay It Forward Fund. With the world facing the effects of COVID-19 there has been an impact on many businesses in the gift and souvenir industry, Clarion events notes. The Pay It Forward Fund will be a full-circle opportunity to help the community rebuild. Industry suppliers and Clarion Events will work together to support retailers by providing travel assistance to fall and winter live events. This allows retailers more budget and opportunity to source and discover products for their stores.
After having the great opportunity of working so closely with retailers and exhibitors through the years, it is clear the gift and souvenir community is really a family – which is how this new idea developed, says Lisa (Glosson) Berry, vice president of the Clarion Events Gift & Souvenir portfolio. "Families support one another through trying times and come out of it stronger, and we believe that the new Pay It Forward Fund is a way to generate a full circle ecosystem where live events, industry suppliers and retailers can work together to rebuild."
As an event organizer, Barry says, "We truly believe in the importance of face-to-face business which is why we are so excited to partner together with suppliers to support retailers who may be facing challenging decisions about their business. We want to provide them with help to keep their plans to attend shows and discover great products for their customers."
In this new opportunity, exhibitors at any of Clarion Events fall and winter tradeshows, including the Las Vegas Souvenir & Resort Gift Show, Smoky Mountain Gift Show, Ocean City Resort Gift Expo, Grand Strand Gift & Resort Merchandise Show, and the January Philadelphia Souvenir Resort Expo & Philadelphia Gift Show, are invited to participate in the Pay It Forward Fund through a sponsorship opportunity. This investment will help build the fund, in partnership with an investment by Clarion Events. Participating exhibitors will also receive marketing and branding exposure at the events and in industry publications. Vendors are encouraged to contact their show manager if they are interested in participating.
Christina Bell, show director of the Smoky Mountain Gift Show, Ocean City Resort Gift Expo and Grand Strand Gift & Resort Merchandise Show, says, "In talking with so many of our customers during this time, it's so clear that the power of positivity and looking ahead to the future is what is helping everyone get through this. We are looking forward to partnering with our exhibiting companies to help make an investment in the future of our community."
April Holinek, show director of the events in Las Vegas and Philadelphia, says, "We are hopeful that the Pay It Forward Fund can contribute to the industry by helping generate more opportunities for new business and rebuilding by working together. We can't wait to emerge stronger than ever."
Beginning mid-May, qualifying retailers will have the opportunity to apply for the travel credits which include either hotel stay or travel reimbursement. These incentives are targeted towards businesses which may be facing more financial burden due to the implications of COVID-19. Retailers will simply provide information on their business as well as which events they have interest in attending and reasoning why they need reimbursement. Based on resources available, selected retailers will be invited to attend one of the following events:
Las Vegas Souvenir & Resort Gift Show
Oct. 7 - 10, 2020, Las Vegas Convention Center, South Hall
www.lvsouvenirshow.com
Smoky Mountain Gift Show
Nov. 4 - 7, 2020, Gatlinburg Convention Center
www.smokymtngiftshow.com
Ocean City Resort Gift Expo
Nov. 15 - 17, 2020, Roland E. Power Convention Center
www.oceancitygiftshow.com
Grand Strand Gift & Resort Merchandise Show
Dec. 6 - 9, 2020, Myrtle Beach Convention Center
www.grandstrandgiftshow.com
Philadelphia Souvenir Resort Expo & Philadelphia Gift Show
Jan. 31 – Feb. 3, 2021, Greater Philadelphia Expo Center
www.phillysouvenirshow.com | www.philadelphiagiftshow.com
For more information, contact the event directors:
April Holinek at april.holinek@clarionevents.com for Las Vegas Souvenir & Resort Gift Show, Philadelphia Souvenir Resort Expo & Philadelphia Gift Show
Christina Bell at christina.bell@clarionevents.com for Smoky Mountain Gift Show, Ocean City Resort Gift Expo, & Grand Strand Gift & Resort Merchandise Show