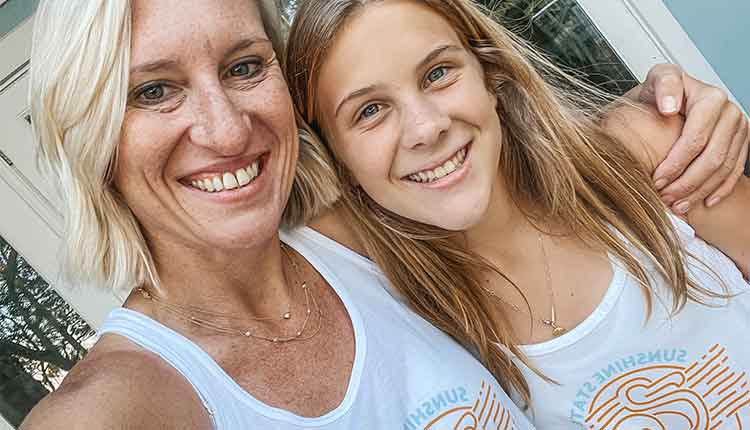 In the wake of Hurricane Ian, Clearwater, Florida-based Sunshine State Goods & Apparel, wanted to do its part to help the thousands of victims throughout southwest Florida. The result? A fundraiser with merchandise featuring the words, "Sunshine State Stronger" accompanying a strong flamingo graphic. 100 percent of proceeds benefit The American Red Cross for Hurricane Ian relief. And after the first week of October, the Clearwater, Florida-based wholesaler and retailer had already had more than 150 orders for Sunshine State Stronger merchandise, including over 300 tees, tanks hoodies and mugs.
"We all want to help — you can feel so powerless when a disaster like this occurs, so this is one way to give others a way they can help, too," says founder Chelsea McMillan, who was born and raised in Clearwater. She started Sunshine State in 2016 as a mission-focused apparel business. Proceeds of every purchase benefit the Florida Wildlife Corridor Foundation, which strives to connect, protect and restore natural undeveloped private and public land.

"We like to say, 'Keep Florida wild,'" McMillan says. The brand has grown during the last six years and influencers including Spanx CEO Sara Blakely and supermodel Christy Turlington have posted social media accolades for Sunshine State.
"We are all about community support and this brand is really about the people who wear and represent the Sunshine State," McMillan relates. "It's about what unites us as people who love Florida, and we get orders from people all over the world who are fans of our state."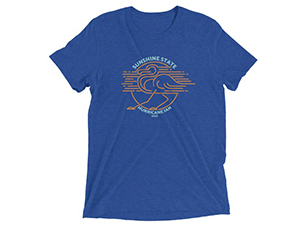 And in times of tragedy, Sunshine State pivots and responds with fundraising efforts like its Strong Flamingo campaign. Because McMillan was unsure whether her shop and warehouse would lose power or more in the hurricane's path of destruction, she enlisted in an off-site, on-demand printing company to produce the shirts.
Sunshine State is no stranger to fundraising. Since it's inception, the company has raised over $3,000 for Habitat for Humanity in the wake of Hurricane Irma in 2017. McMillan has also partnered with the St. Petersburg-based nonprofit Sol Relief to provide supplies in the Bahamas following Hurricane Dorian in 2019. Before starting Sunshine State, McMillan volunteered in Houston after Hurricane Katrina and traveled to India with UNICEF following a tsunami.
"I'm very proud of developing a brand that stands for something more than the material item in front of you," she says. "The people buying our products are buying to donate because they want to help and feel a part of the mission."