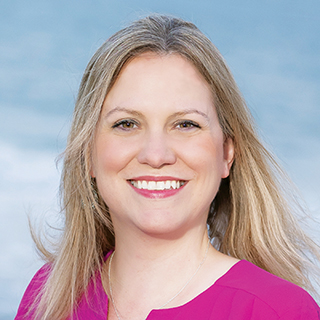 It is easy to forget sometimes that there is plenty of good in the world, when it seems like we are constantly hearing about all that is wrong with the world. The retail industry is a powerful force that can have a positive influence on a local and global scale. And if recent events are any indication, beach, coastal and nautical wholesalers and retailers are eager to step up to spread hope, help and cheer.
When Russia invaded Ukraine in February, several seaside wholesalers and retailers in the U.S. decided it was their turn to show how they could make a difference for Ukrainians in need. Well-known brands like Simply Southern, Puppie Love, P. Graham Dunn, T. Jazelle and Rustic Marlin created products to support families struggling as a result of the invasion. These combined industry efforts have raised thousands of dollars in aid to date. Several coastal stores also started carrying goods and collecting donations to help the Ukrainian people. Seaside Retailer is also donating a portion of its profits from this issue to support Ukraine. You can read more in the article "Spreading Hope" on p. 52.
You never know how your act of kindness or pleasant exchange will make someone's day brighter.
Seaside Retailer also recognizes the many beach coastal and nautical retailers in our industry who support charitable causes with the Starfish Award. Each issue of the magazine features a Starfish Award winner who is honored for their efforts in supporting local, global or conservation-oriented causes. To date, we've recognized 15 retailers who are making a difference, and by sharing their story, we want to inspire other retailer to follow in their footsteps. You can read about this issue's winner, Harborwear Gifts, on p. 90.
Charitable giving isn't the only positive thing going on in our industry. Despite all we hear about inflation affecting spending, and shipping delays affecting inventory, seaside retailers are experiencing record seasons. Higher prices aren't detracting travelers who are eager to get away after being cautious about travel the last couple of years.

I can think of other reasons to be optimistic too. The Coastal Connections Conference, Oct. 3-5 in Orlando, Florida, is gaining momentum from retailers and wholesalers alike. You can read more about the exiting new event in the conference preview article on p. 25.

So if the news begins to get you down, remember, you can be a positive force, and there is plenty to be hopeful about. Just by having a beautiful selection of serene coastal-themed objects, you can put people in a better place mentally or physically. Whether it is supporting a noteworthy cause or simply providing a customer with a special purchase and a kind word, you are making a difference in the world every day when you interact with your customers. You never know how your act of kindness or pleasant exchange will make someone's day brighter.