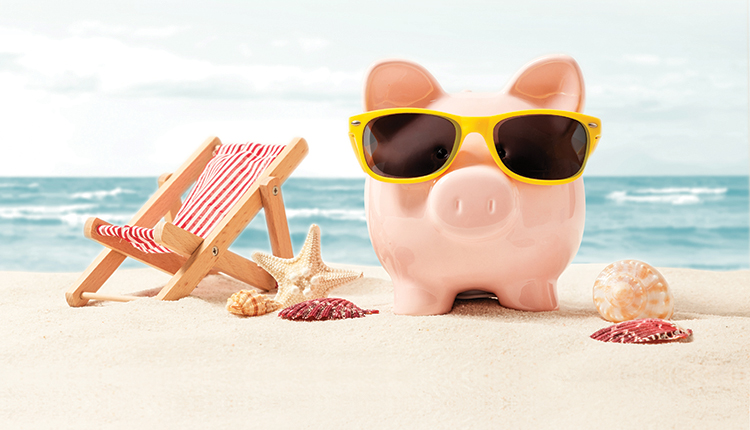 With summer just around the corner, many of us are scrambling to obtain more funds to ramp up operations. We expect to see a surge in customers, with more people taking advantage ofrelaxed travel restrictions.
To prepare for this season, now is the time for small business owners like you to start getting additional funding. Why? Access to immediate funds provides capital for repairing or improving the look of your store, ordering in bulk, marketing your products or hiring staff.
Why should you finance your business now?
Applying for small business funds from traditional lenders like banks can take a while. Often, small retailers don't get approved for loans even after months of waiting. But there are ways to get quick funding without going through rigorous application processes. Here are four ways you can add more capital to your business in preparation for summer.
1. Sign-up for crowdfunding. Crowdfunding is one of the most common ways to seek financial support for your growing business. It allows you to leverage crowdfunding platforms like Patreon, Kickstarter and Indiegogo, where you can promote your business and the products you carry to raise money.
With crowdfunding, you can provide details about your plans, how much money you need to raise and how you will use the money. Some crowdfunding platforms are rewards-based, meaning users will invest in your business and you reciprocate with a reward. Others encourage peer-to-peer lending, where investors buy into your business and you repay them like a typical loan.
Keep in mind, crowdfunding may take a bit of time to take off, but the rewards are worth it. Crowdfunding not only provides a platform to seek financial support from people interested in products like yours, it is also a great way to create a fanbase for your business or to attract new customers to your store.
2. Get a business credit card. A business credit card can go a long way toward dealing with cash flow issues or making on-the-spot purchases. It can help you manage your expenses, build your credit history and earn rewards for future transactions.

Having a credit card doesn't necessarily have to tempt you to spend more than you earn. When used responsibly and for the right reasons, a business credit card can give you the capital to help you meet short-term capital needs like purchasing new computers, buying supplies or signing up for online services like accounting solutions.
You can also use a business credit card to access cash advances and pay bills online. When a credit card is your primary payment tool, you can gain complete visibility over your expenses.
When applying for a business credit card, make sure you have a good enough credit rating. Getting approved for a credit card takes 10 to 14 days depending on your credit card issuer and your qualifications.
3. Apply for an SBA Express Loan. If you're a new shop, Small Business Association Express loans are one of the best SBA-backed financing options available. SBA Express loans may grant up to $350,000 of capital through a term loan or a line of credit. The SBA guarantees up to 50% of your loan, which you can apply for from accredited lenders.
The SBA Express loan is recommended for new entrepreneurs and business owners who lack credit history. Repayment terms can last up to 10 years, though if you're looking at relocating your retail store, the term can be stretched to 25 years.
The best part about getting an SBA Express loan is you can get a response about your application in 36 hours.
SBA loans can be a great way to finance growth. But before you apply, make sure you understand the terms and conditions of the loan. Also, don't forget to check interest rates to see if your cash flow will cover debt repayment.
4. Reach out to alternative lenders. Alternative financing is ideal for small businesses that may not qualify for traditional bank loans. There are many reasons you should consider seeking help from alternative lenders. First, they tend to offer more flexible terms and rates than banks. Second, alternative lenders can help you find the right financing solution that matches your business needs, credentials and available documents.
Alternative lenders are also more lenient when approving loans. They are more willing to grant loans to those with less than perfect credit and businesses that are too young to prove creditworthiness. Plus, alternative small business financing often can release funds as fast as 24 to 48 hours.
Before summer arrives, make sure your business is ready. With sufficient funds under your belt, it's easier to make growth decisions and address cash flow issues.
Matthew Gillman is the founder and CEO of SMB Compass, a specialty finance company providing education and financing options for business owners.