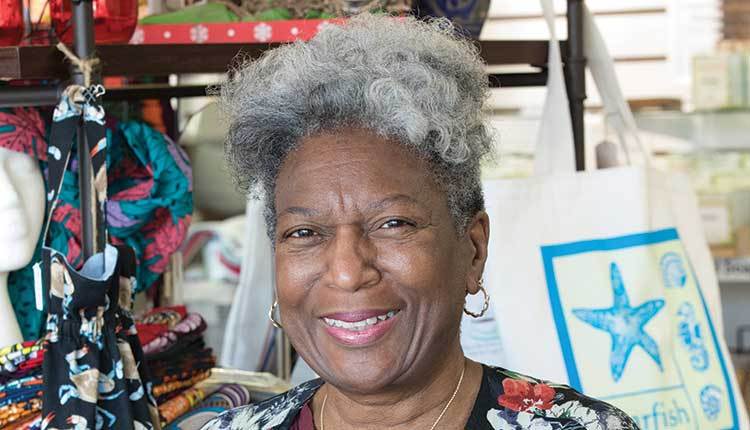 When Danielle Sterling opened Sugared Mango in September 2019 to sell her handmade products, she had every intention of hosting workshops. Sterling makes the majority of the items she sells at the Virginia Beach-based store, from soap, hair products, her famous No-name aluminum-free deodorants to room sprays, candles and wax melts. She also carries some fair trade and locally made art and jewelry.
The location is perfect. As visitors heading to Virginia Beach turn onto Shore Drive from the Chesapeake Bay Bridge, Sugared Mango is one of the first stores they encounter. And if they didn't catch it on the way in, they'll often find the store when they search Airbnb or Groupon.
The bomb
"I've been doing 'The Bathbomb Experience,' from the very beginning because that was the idea — to draw people in and get them curious," says Sterling.
Airbnb and Groupon users can purchase a ticket to The Bathbomb Experience. Sterling has also hosted small private groups. Wherever they come from, they all seem to enjoy putting their gloves on, feeling the salt and getting messy.
"It's kind of soothing and therapeutic. They get their hands in the mix and they watch the color develop, and it usually becomes an experience," says Sterling. "I try to allow the class to lead itself. If they come in and they're talking amongst themselves then I am the facilitator, but if they are quiet, I am the educator and I'll talk to them about different things. It can go in any direction depending on how big or small of a group it is."
The maximum group size is six, but it's not uncommon for customers to come in by themselves wanting to make and take some product with them.
"Classes draw people in and make them curious. It allows you to get to know your customers better and learn what they like."
Participants pick a color and a shape for their bomb from over 30 options, but you won't find any round ones. You will find some sea creatures, including starfish, seahorses and mermaid tails. Sterling guarantees five bath bombs per person, though often they'll end up with six or seven bombs.
The balls and citric acid are premeasured before the class begins. The participants do their own mixing and molding. Sterling will help remove them from the molds and place them in a carry box to take home and dry. It takes about an hour for the bombs to harden and 24 hours before they are completely dry.
Aromatherapy
The Sugared Mango has also introduced a diffuser bracelet class for other artistic adventurers. Sterling partnered with a friend who makes beaded bracelets to offer the class and the two teach it together.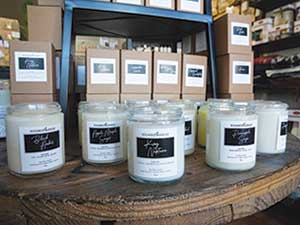 "She measures the wrists and shows them how to make bracelets using the lava stone, and I talk about the aroma therapy part of it," says Sterling.
Participants mix their own aromatherapy formula according to their personal needs, whether it is energizing or calming.
"The collaboration of the two-part class makes the aromatherapy bracelet," she says.
Sterling would like to offer other classes but likes the efficiency of the bath bomb and bracelet classes. "Some of the other classes that I would like to do would probably take a lot longer," she says.
Sterling strongly suggests other stores interested in doing take and make events get on event apps.
"With Groupon or Airbnb or things like that people come to the town and look up what events are happening and then they just schedule them," explains Sterling. "And people trust me that if we schedule an event, we're going to be here."
Back for more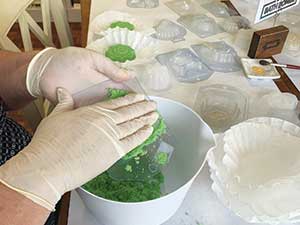 The classes have also made for repeat takers. "I've had a couple people come back more than once, they'll keep coming back and bringing different family members."
She estimates 70% of the class participants also often purchase additional merchandise. The classes have also helped Sterling get to know her customers better.
"People will talk freely when they are doing an activity. You get to know what they like and don't' like," she says.
"I hope it helps us makes a name for ourselves," she adds. "It was intended to draw people in and get them curious and it seems to be working."