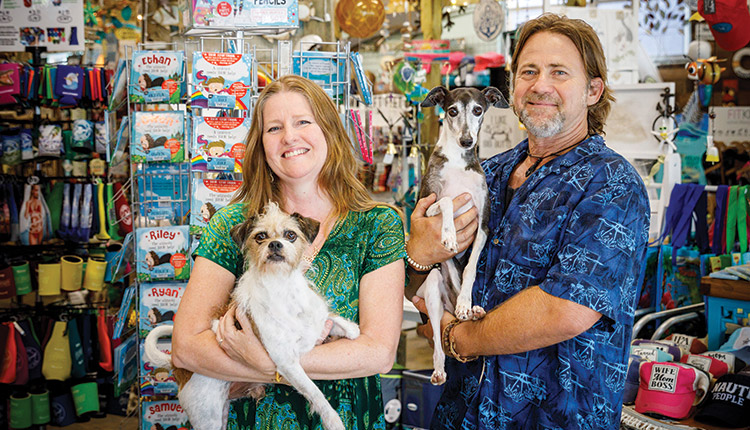 Gulfport Beach Bazaar is anything but a typical souvenir store. Located in the laid-back beach community along the Florida gulf, the 3,300-square-foot store includes all kinds of beach and nautical merchandise including an eclectic collection of T-shirts, sweatshirts, hats, metal art, tea towels and jewelry, plus items from local vendors.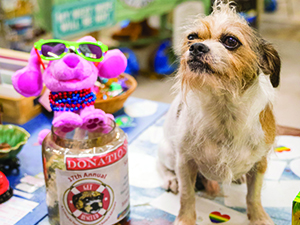 Adding to the store's uniqueness is that it has a functioning post office inside, which once served as the town's main post office.
Fagans to the rescue
Gini and Mike have always had a love for animals. Mike grew up on a farm where animals from Barnum and Bailey's Circus would stay when in town. The couple has always had dogs. The community of Gulfport, too, is fond of furry four-legged companions. Most of the businesses there, including Gulfport Beach Bazaar, allow dogs.
We are always giving back to our wonderful community any way that we can. We are just being ourselves."
— Gini Fagan
Mike and Gini volunteer and help raise money for a local dog rescue nonprofit called Get Rescued every February. In addition to helping out with the annual festival, the store also hosts a pet costume contest every October. People are also encouraged to put their extra change into a donation jar for the nonprofit located at the register.

The Fagans have their own rescue dog, Jack Sprats Farrow. He is a terrier mix they took in when his owner, an avid community member and Get Rescued volunteer, passed away unexpectedly. Not only does Jack enjoy his visits to the store, he also is the mascot for Get Rescued. You can find his cute face on the logo.
Community support
The charitable nature of the Fagans goes beyond their work with Get Rescued. The couple supports and promotes all sorts of local charities in the store including the local police department, a local nonprofit for children with down syndrome and Gulfport's annual Gecko Crawl. They'll donate gift certificates for raffle prizes when asked by local charities and even sell tickets to local events like concerts, plays and festivals.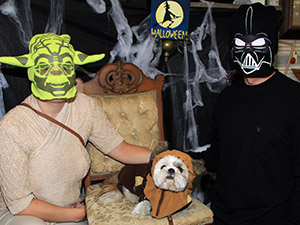 "Whatever the community has going on, we'll make a donation or volunteer our time," says Gini.
Additionally, having the post office inside the store gives the Fagans yet another way to help people out. "We are always doing a little bit extra, more than a traditional post office would actually do to help with shipping and mailing."