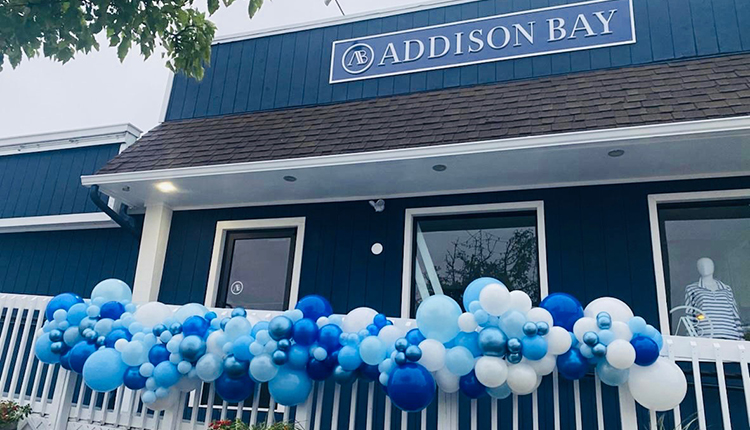 Philadelphia-based Addison Bay, a premier multi-brand destination for active fashion, has expanded beyond e-commerce with the opening of their first brick + mortar storefront in Avalon, New Jersey. The new location at 2619 Dune Drive #2 opened over Memorial Day weekend and is situated right in the heart of the popular vacation destination's retail district.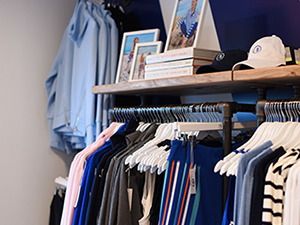 Addison Bay was founded by Philadelphia-based entrepreneur, Marguerite Adzick, after her passion for fitness as a collegiate athlete merged with her successful career in the fashion industry. Marguerite resigned from a job she loved and launched Addison Bay in September 2018 - at six months pregnant - after recognizing a need in the activewear industry for a single, quality platform with stylish and functional activewear that goes beyond the gym.
Addison Bay is now a one stop shop for busy women on the go, offering polished, yet functional pieces that make it easier to get dressed everyday. The brand offers a curated collection of third-party brands, including Aviator Nation, Beyond Yoga, Terez, Ultracor and more, as well as its own Addison Bay line that is designed and produced at the Addison Bay headquarters in the heart of Philadelphia.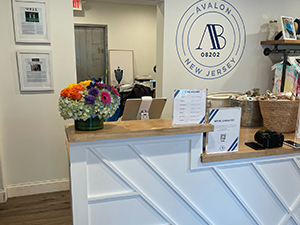 After a successful two years, Addison Bay opened its first storefront this summer in Avalon, New Jersey, where the founder, Marguerite, spent her summers growing up. The 1,000 square foot retail location is situated in the center of the beach town's shopping district with a distinguishable blue and white facade. Customers can shop Addison Bay's curated collection of high-performance and high fashion activewear and loungewear brands in the store's clean and bright setting with white walls, beautiful wooden floors and pops of blue throughout.

The store offers a collection of curated third-party brands, the Addison Bay line, as well as an exclusive AB x Avalon capsule collection that features Addison Bay's core and polished activewear styles with an updated beach silhouette. In addition to the traditional Addison Bay offerings, the store will host frequent trunk shows, pop-ups and events throughout the year.
"Avalon, New Jersey holds a special place in my heart and the Addison Bay brand, as the 'bay' in Addison Bay comes from swimming in the Avalon Bay on 7th street where I grew up." says Marguerite Adzick, founder and CEO of Addison Bay. "We are so excited to open our first brick and mortar location this summer. My personal ties to the area combined with the active community makes it the ideal location for our first space."