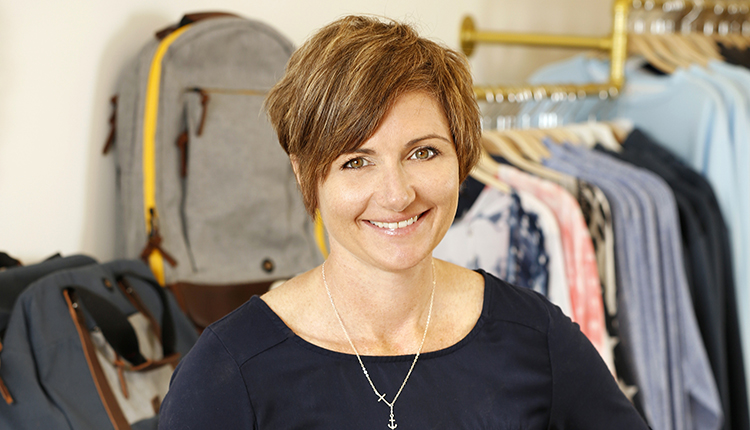 Sun protective brand Salt N Rays has opened a retail store in Shelton, Connecticut. The company began in 2017 creating UPF 50 Sol Wraps. The special fabric is designed to provide sun protection while keeping the wearer cool as it wicks away moisture and reflects the sun's heat. The brand has since expanded to offer UPF 50 apparel as well as a variety of branded apparel and accessories.

Owner Christy LaSalle began the business working out of her basement and a few years later began sharing a warehouse space with another company. The space did not provide ideal working conditions. People would also come into the warehouse frequently to buy products from her.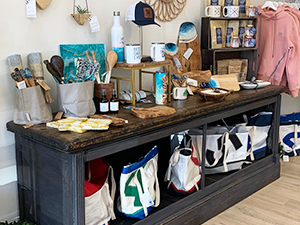 LaSalle had never anticipated having a retail side of her business that had been online and wholesale only, but because she kept selling her products to people who would stop by, she reconsidered. A friend of hers knew of a store space for rent, and LaSalle decided to "go for it," she says. The store, located at 194 Leavenworth Rd. in Shelton, Connecticut, has about 500 square feet of retail space and a much-needed production space.
"We moved into the space while I was renovating. The front half is the retail space and then the back half is the production area, and we also ship from here," explains LaSalle.
The store officially opened May 1, carrying Salt N Rays towels, sun protection clothing and its other branded apparel and accessories.

"We also carry gifts. A lot of the merchandise I carry comes from people I've met along the way, like jewelry from Jackie Gallagher Designs and bags from Casco Totes," LaSalle says. "We also carry locally made candles, sugar scrubs, cheese boards and other jewelry."
The store offers personalization on items like tumblers, wine bottles and apparel.
"The personalization is all done in-house. It's not only coastal and nautical, we do it for local businesses as well," she says.
Helping LaSalle in the store are a friend and her 16-year-old son, Colby.

The store, which is also called Salt N Rays, is located in a small shopping center in the White Hills area, with a grocery store, restaurants, gyms and hair salons nearby.

"But there were no gift stores around. It was definitely the right spot to go," La Salle says. "My biggest fear was that people would only come in when we first opened, but people are coming back and we're getting new inventory daily."