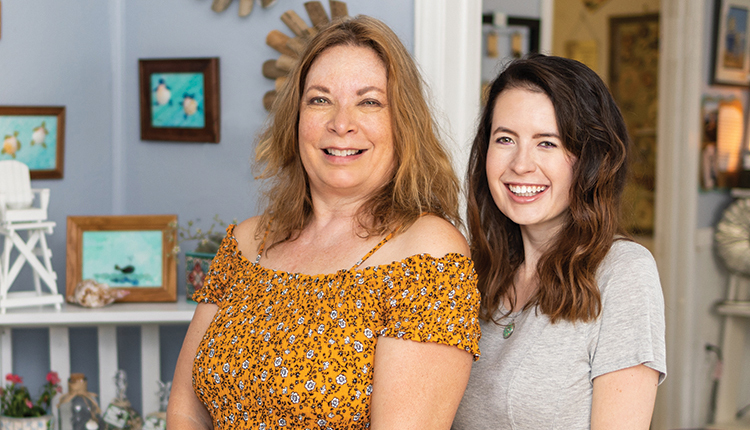 Leading the effort
When a natural disaster struck the community of Ocean Isle Beach, North Carolina, a new gift shop in town sprang into action. Beach Happy Market had only been open five months when a devastating tornado ripped through the area, knocking out power, destroying dozens of homes and claiming three lives in February.
When owner, Tammy Blanton, and her daughter Sophie Blanton, marketing manager, arrived to work the next day, they felt fortunate the store did not sustain damage. They immediately wanted to do what they could for those who weren't as lucky.
"People are very generous if you just ask them. It wasn't our vision to be involved to the degree it has become. You just kind of roll with it." — Tammy Blanton

What can we do to help? Through social media posts, Sophie Blanton invited people to come to the Beach Happy Market to charge their phones and offered first responders free coffee. While there weren't many people who took the store up on the offer, the message spread throughout the community and people began asking, "What can we do to help?"
Tammy Blanton thought, "Let's see if they really mean it." Apparently they did. Beach Happy Market received enough donations to make and deliver lunches to first responders in the hard-hit Ocean Ridge housing development three days in a row with the help of a dozen volunteers.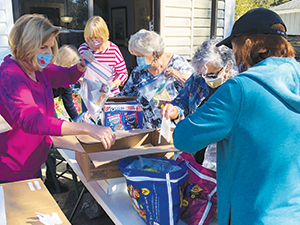 They then headed to an even more devastated area. "If we saw damage and saw someone out in the yard, we just jumped out of the car and talked to them. We would hand people lunches, snack bags and gift cards," says Tammy Blanton.
An outpouring. The gift cards were also donated by members of the community. Social media played a big role in the success of Beach Happy Market's efforts. When the store posted that it was collecting gift cards for tornado victims, the store collected a gift card every two minutes for four hours straight.

Tammy Blanton is amazed at how the community put their trust in the store when it was brand new and the Blantons weren't well known in the area.
"I just want to thank the community. When we put that out there we had no idea if we'd really get much of a response, and they have just been full throttle on the donations," says Tammy Blanton.

Between the food, gift cards and cash donation, Beach Happy Market has raised $21,590 as of April 1 and that number keeps growing.