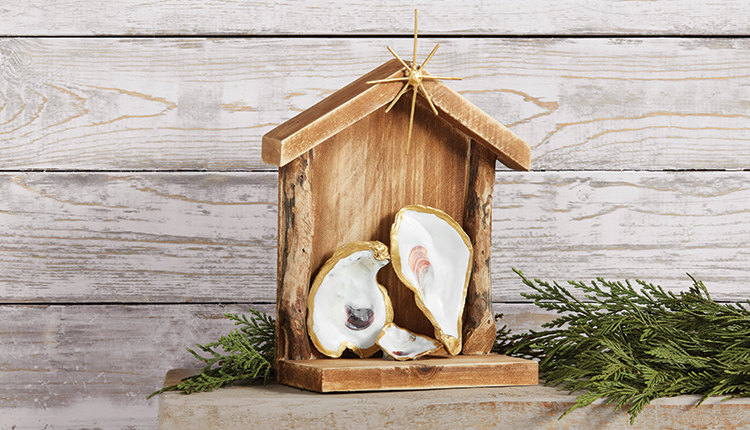 In response to the strong appetite for new goods, Mud Pie has announced it is launching its Fall/Holiday collections well in advance of the Summer trade shows. Consumer confidence is strong, bolstering retailer optimism going into the 2nd half of the year. Buyers are planning ahead to ensure that their stores are stocked. At the same time, many retailers are grappling with the challenges of ecommerce. Mud Pie is primed for the coming surge with new products, packaging and processes.
Fred Pannek, president of Mud Pie says the company has accelerated their traditional design cadence to ensure a steady flow of new, relevant and on trend products.
"We have introduced nearly 2,000 new items across our home, kids and women divisions -- 585 catalog pages filled with gorgeous products and photography, Pannek says. "Our customers appreciate our commitment to provide fresh designs, strong margin opportunities, and our efforts to deliver the goods when they are needed."
Mud Pie launched new kids and women's collections in early April, with their home launch planned for May 3.
Mud Pie and the OneCoast Mud Pie Sales Division are providing their expertise in person via store visits, virtual appointments and at the summer shows or online at https://wholesale.mudpie.com. Buyers can leverage multiple platforms as they plan their assortments.
Mud Pie is also looking ahead to help address the challenges that retailers face in growing their ecommerce business. Ceramics will now be packaged in inners of one to facilitate shipping, and more giftables will be boxed and "ready-to-give." Product data, photography and videos are easy to access and export to websites and point-of-sale systems. Tools and templates are provided to support marketing and social media efforts.
"We remain forward-thinking in anticipation of the many celebrations to come, and we are very proud to support our retailers as they plan for the upcoming Fall and Holiday season," says Pannek.