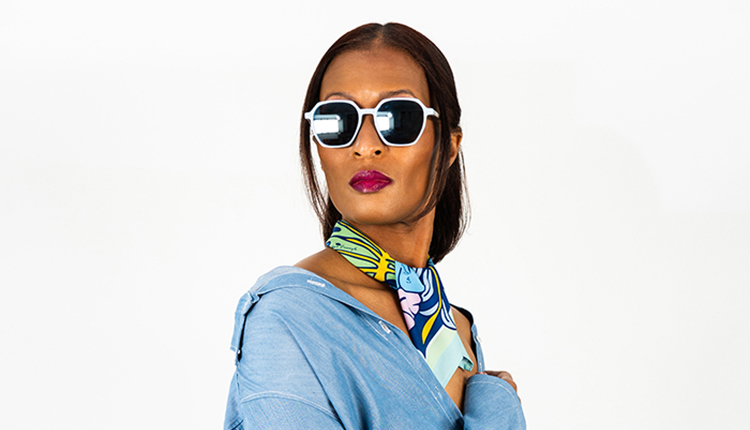 Sun50, a U.S.A.-made sun protection clothing brand, and Huxley Optical, will take the runway for Fashion Week Minnesota 2021 for a special event titled "Endless Summer Check Yourself," April 30 at 7 p.m. Central Time. The event, held at Ooh La La Boutique in Excelsior, Minnesota, will emphasize sun protection clothing and sunglasses as an integral part of skin cancer prevention. VIP Ticket holders can attend in person. Registration is also available for a virtual seat at https://fb.me/e/15jZuK0Yd
Produced by Danielle Everine, Sun50 design director and Project Runway alumna, "Endless Summer: Check Yourself" will include live fashion models wearing Huxley Optical sunglasses and Sun50's eco-friendly, easy-to-wear, couture pieces from its spring/summer collection. Sanctuary Salonspa in Excelsior is providing hair and make-up for the runway models.
"Being a part of Fashion Week Minnesota and collaborating with our incredible event partners to raise skin cancer awareness, give back in support of skin cancer prevention, and host a runway show, is an honor." said Christie Covarrubias, co-founder and CEO of Sun50.
As part of the event, Sun50 is encouraging artists to participate in a design contest for a chance to see their donated art produced and sold as an exclusive sun bandana. The winning design and artist will be announced during the show. Sun50 is donating 100% of the proceeds from the sale of the winning design to The Claire Marie Foundation, dedicated to fighting adolescent and young adult melanoma.
One in five Americans will receive a skin cancer diagnosis in their lifetime. Clothing is the first line of defense when it comes to sun protection, so Sun50 is on a mission to encourage everyone to "Check Yourself" by self-checking their skin frequently and having it checked annually by a dermatologist, as recommended by The Skin Cancer Foundation.