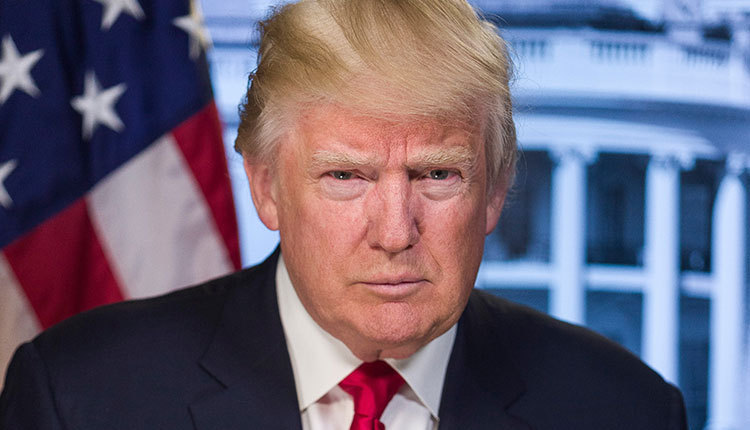 President Donald Trump has signed into law the Coronavirus Aid, Relief, and Economic Security Act or the CARES Act, which provides emergency assistance and health care response for individuals, families and businesses affected by the COVID-19 pandemic, and provides emergency appropriations to support Executive Branch agency operations during the COVID-19 pandemic.
"This is a very important day. I'll sign the single-biggest economic relief package in American history and, I must say, or any other package, by the way," he stated. "This will deliver urgently needed relief to our nation's families, workers, and businesses. And that's what this is all about. I want to thank Republicans and Democrats for coming together, setting aside their differences, and putting America first."
The legislation provides for direct payments to individuals and unprecedented support to small businesses, Trump noted.
H.R. 748 includes:

- $300 billion in direct cash payments to every American citizen earning less than $99,000 per year; $3,400 for a typical family of four.

- $350 billion in job retention loans for small businesses, with loan forgiveness available for businesses that continue paying their workers.

- Approximately $250 billion in expanded unemployment benefits. The average worker who has lost his or her job will receive 100% of their salary for up to four full months.
A total of $500 billion is authorized for direct loans and guarantees, of which $454 billion is provided to the Federal Reserve to support its lending facilities and $29 billion will be for direct lending to passenger and cargo air carriers. An additional $367 billion is available to assist small businesses through the Small Business Administration (SBA)
The CARES Act expands the ability to obtain loans under Section 7(a) of the Small Business Act through a new $349 billion Paycheck Protection Program. Under the program, small businesses with fewer than 500 employees; self-employed; sole proprietors; and independent contractors; are eligible for small business loans to cover payroll; health care costs; mortgage interest payments, rent and utility payments; and interest on pre-existing debt obligations. (Source: Skadden, Arps, Slate, Meagher & Flom LLP)
The entirety of the bill can be viewed here.
Matthew Shay, president and CEO of the National Retail Federation says, "This economic relief package provides a crucial bridge for the millions of American retail businesses and the retail jobs that will help support the U.S. economy through this challenging time." ■