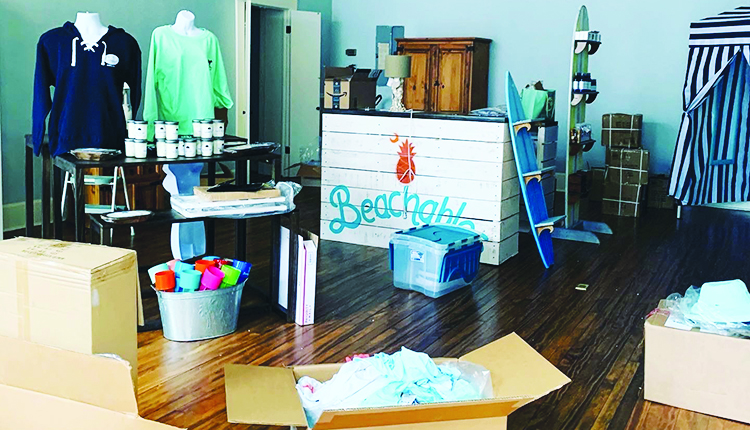 Beachables, a beach accessories and clothing company, has opened a second location at 202 King Street in downtown Charleston, South Carolina. The new store in the historic King Street shopping district carries the company's all-in-one beach towel/tote bag/chair covers, dress/coverups and three-layer masks. It also will carry a wide range of coastal-themed products, like jewelry and apparel, by local artisans and other small businesses that cater to tourists and locals. This is the company's second Charleston location. The first store is in the Clements Ferry shopping area.
Founder Mary Watters says, "From the outset of our development of the Beachables product and brand, we had engaged a retailer downtown to carry our products."
That retailer like many in businesses in downtown, Charleston, were forced to close permanently due to the pandemic. The closures have made way for other businesses to fill the vacancies.
"While tragic, this has given new businesses like ours an opportunity to secure a location in the coveted King Street shopping district," says Watters.
The store space was mostly move-in ready, according to Watters. She needed to obtain the appropriate permits, city approvals and "make and order beautiful and interesting products to offer our shoppers. It has taken a month to secure fixtures and products to be ready to open."
The store is opened in mid-February. Watters is optimistic about traffic to the new location.
"Although the pandemic rages on, Charleston remains a very attractive and safe city for tourists and shoppers," says Watters. "Tourists continue to visit our beautiful city, and we are hopeful that they will enjoy the uniqueness that our shop offers. As the pandemic subsides, we are confident that Charleston will resume its draw as a top tourist destination."