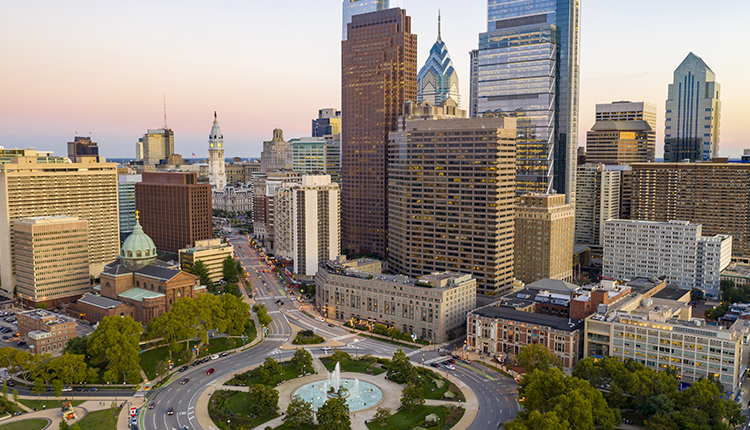 Clarion Events has announced it has postponed the Philadelphia Gift Show to July 25-28, 2021. This is the second time the show has been postponed in 2021. It was originally slated for Jan. 31-Feb. 3, 2021, then it was postponed to March 28 – 31, 2021 before the latest postponement to July.
Lisa Berry, vice president, gift and souvenir, Clarion Events, says moving the show dates a second time was a difficult decision, but the feedback has been supportive.

"In light of the rising number of COVID-19 cases in the region and industry feedback from both attendees and exhibitors, we have determined that postponing the event would be the best course of action."
According to the Pennsylvania health department, the state is in the midst of a spike in positive cases. Many attendees also come from New York and New Jersey where there is also a high number of cases and more travel restrictions.
"We've received quite a bit of feedback from both attendees and exhibitors that said they were not comfortable coming to the show. Many of them indicated they would be more comfortable attending once they received their vaccines," says Berry. "By postponing the show for a few months, it would allow for more people to be vaccinated by that time and hopefully there should be more relaxed restrictions in the region."
Clarion has a comprehensive safety plan in place. Its "safety promise" includes:
CDC approved facial coverings will be required of all attendees and exhibitors and staff.
Each attendee, exhibitor and staff member will be required to pass a temperature check for entry each day and agree they are symptom free and are not awaiting any COVID-19 test results.
The Greater Philadelphia Expo Center will provide enhanced and regular cleaning protocols. There will be easy access to sanitizers for attendees, exhibitors, staff.
We have modified and changed our hospitality offerings this year to allow for adequate social distancing.
Health, safety and social distancing signs will be located throughout the convention center from point of entry.
"While we are disappointed to have to postpone the event again, we believe it is the right decision based on customer feedback and needing to adhere to local guidelines," concludes Berry. "Although we have been able to run a few events already, every region is different with their regulations. We are committed to running a safe and successful event for everyone and look forward to the opportunity to bring our community together again face-to-face for our 25th anniversary show in July. In the meantime, we will continue to do our best to provide digital avenues for our community to connect and engage."
Anyone with questions can email PhiladelphiaGiftShow@clarionevents.com.