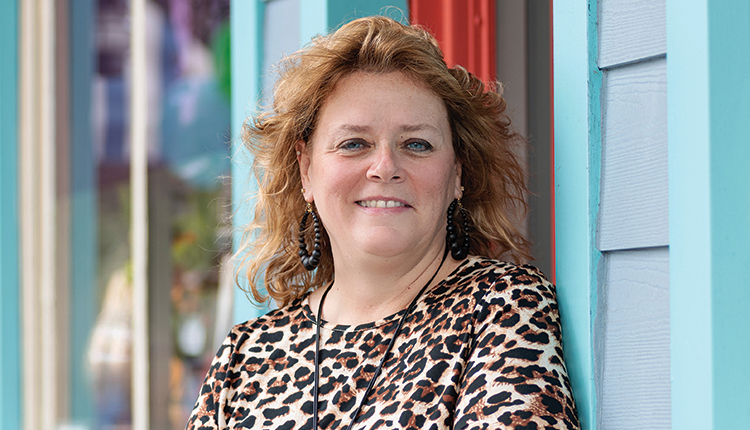 When the mayor of Southport, North Carolina, canceled all city-sponsored activities for 2020 due to the COVID-19 pandemic, Sylvia Liedtke-Ognan, owner of The Pearl, wondered what she was going to do. Her store is just a couple blocks away from the busy boardwalk, so giving people a reason to gather means extra foot traffic into her store.
"We had to come up with something creative to draw people into the store and want to buy things," she says.
Liedtke-Ognan hadn't owned the store for very long when COVID-19 changed how retailers and communities could operate. She purchased Deborah's Place from the previous owners in November 2019.

"The more promos and more things that you can give back to the customers is a big plus." — Sylvia Liedtke-Ognan
She renamed the store The Pearl and put her own flare on her new treasure. The store carries home decor, gifts and women's handbags and apparel, much of it coastal.

Liedtke-Ognan held an open house in March 2020, just before the pandemic forced the store to close for several weeks.
Photos: Michael Selene Photo.
"It was extremely successful. I had lots of giveaways, I had raffles, including one where people got to guess how many pearls were in the vase, and the winner got to keep the vase."
She also had other hourly drawings, where she would give away handbags and beach bags. People stayed in the store to see if they would win and have some wine and food.
"It was fun. It drew a lot of people out," she says.
But now that COVID-19 has made hosting in-person events a little more challenging, Liedtke-Ognan has worked to host modified events that take safety into account.
Getting to know customers
Hosting events, she says, "gives me a chance to interact with the customers and with the community, creating experiences you can't really get online versus being at the store."
The Pearl hosts its events over three or four days, so people traveling to the area have time to take advantage of the sales and giveaways. The store still offers light refreshments in conjunction with its events, but employees wearing gloves do the serving.
Banding together
Partnering with other stores for events has also been good for business. Autumn By the Sea was a joint event with The Pearl, Cattail Cottage and Boo & Roo's. The stores promoted the event on social media, in local magazines and newspapers, and sent customers emails. Each store had raffles. The Pearl gave away baskets of mums to shoppers who spent over $20 and raffled off a basket of hand-crafted items.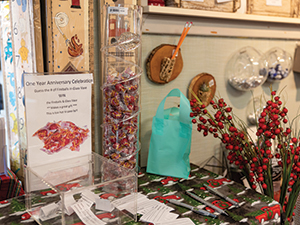 The three stores also had a joint Christmas Open House in November 2020 complete with giveaways and light refreshments. Both events were a roaring success.
"Each of us has a different client base. Some of them are the same but it's like customers realize they can come and show their support for local businesses," Liedtke-Ognan says of the collaboration.
Also in November, The Pearl held its One Year Anniversary Celebration. Depending on how much customers spent, they either received a free stylus pen, a face mask or neck gaitor with The Pearl logo, or a one-year anniversary canvas bag with the Pearl logo. Those who spent $50 received all three gifts.
Worth the effort
The effort of hosting events and having the giveaways are worth it for Liedtke-Ognan. It gives her customers something to talk about and helps spread the word about her store.
"By having these events, it brings more people in. It's word of mouth. People go around and talk, and they love that I gave them the beach bag," Liedtke-Ognan says.
People who come back into the store with the beach bag get 10% off one item.
The Pearl also has a loyalty program called Precious Pearls. Customers earn points for each dollar they spend. Once they reach 300 points they get a $25 gift certificate to use in the store.
"The more promos and more things that you can give back to the customers is a big plus." says Liedtke-Ognan. "They appreciate me giving back to the community, and I appreciate them coming in and supporting my store and giving their feedback."