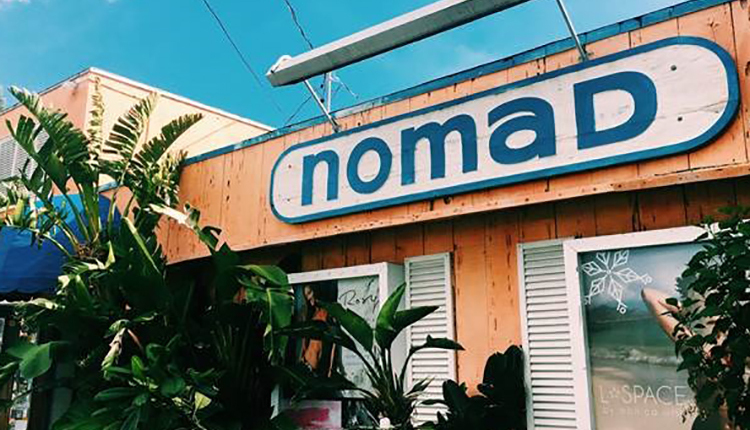 Owners and managers of seaside stores are facing difficult choices about how to respond to the coronavirus pandemic. As cases COVID-19 continue to grow in the United States, state and local governments have placed restrictions on travel and how businesses can operate.

Depending on where your store is located, the measures being taken, whether voluntary or imposed, vary. In California, Gov. Gavin Newsome issued a "stay at home" order March 19 to that state's 40 million residents, effectively closing retail stores with no end date in site. And in Florida, images of spring breakers crowding beaches amid all the social distancing warnings being issued, prompted Florida Gov. Ron DeSantis to order beach closures across the state on March 19.
Just a day earlier, it was mostly business as usual at Nomad Surf Shop in Boynton Beach, Florida. With schools closed and spring break taking place, the beaches were packed. Bars and restaurants in Florida had been shut down in the area earlier in the week, so the surf shop, located right on Florida's A1A, was one of closest businesses to the beach that was still open.

"People are still coming to the beach and they're still shopping, which is good as of right now, but I know in the upcoming days it will get a little trickier," Taylor Buczynski, a manager and women's buyer for Nomad Surf Shop says. The store is considering its options, which includes reducing hours, closing altogether or allowing curbside or call-ahead shopping.

Nomad does have an online store, but Buczynski says the selection is currently limited. She is looking at adding more inventory to it.

"We are just gauging it. We are waiting to see what our county is going to do and what our curfew is going to be," she says.

In the meantime, employees at Nomad Surf Shop are cleaning as much as possible and managers are talking to employees to make sure they feel comfortable and safe.

"We're just taking it one day at a time," Buczynski says. As of March 20, the store was still open.

Island Treasure Toys in Freeport, Maine, began operating a curbside pickup program on March 17. The store placed a sign on the door letting people know they could call in orders and have items gift wrapped for pickup.

"We're just kind of taking it day by day," Store manager Rita Hurd said.

Island Treasure Toys also operates stores in Yarmouth and Bath, Maine. Those locations are also doing curbside pickup, not allowing customers inside the store. Hurd said the owners are closely paying attention to what guidelines are being put out and if officials will require the store to shut down.

Business was a little slower than normal on the first day of the Freeport store's curbside pickup, according to Hurd. She wasn't sure if it was due to the change in how Island Treasure Toys was operating or if it was because of the rainy weather that day.

Island Treasure Toys and Nomad Surf Shop are among the host of stores that are taking to social media to keep customers informed of their decisions to stay open, limit hours or offer curbside pickup.

That is something Bob Phibbs, a.k.a. The Retail Doctor advises. "Consider a note on your social pages as to what you are doing in the face of the virus with training, cleaning, etc. You probably have gotten an email already from a large chain like Starbucks. Consider emailing your own list," he says in his blog.

He adds, "Consider limiting your hours too. With less shoppers coming in, this could be a great time to do a deep cleaning of your entire store. That way you're ready to welcome customers when this panic eases."

Maryland Governor Larry Hogan closed the state's restaurants, bars, movie theaters and gyms on March 16. Ophuiroidea with locations in St. Michaels and Kent Narrows, Maryland, made the decision to close the next day.

"I know they are trying to have as few people together in one spot as possible. I know that a store my size isn't going to have that many people at once, but I do have a couple of older employees, and I did not want to put them or the customers that come in at risk," Kim Hannon, Ophiuroidea owner, said.
It was a tough decision for Hannon to make, but for safety reasons, she thought it was for the best. "It was really hard to do because we're getting chock full of spring items coming in and we're ready to go."
Customers can still place orders by phone and the store will ship them.

A little further south in Virginia Beach, Virginia, Sea La Vie's doors were still open as of March 18, but business was noticeably down. This is the time of year when Virginia Beach starts to see an uptick in visitors.

"We've heard news that some of the hotels down here are shutting down. We are like, 'wow' because this is the time that they normally would have all been sold out," Madeleine Philipp says.

She is still getting customers in the store but says, "It is nothing like it usually is."

That is a good thing in her opinion because it means people are staying home and she doesn't want this situation to drag out.

Philipp had to postpone an open house she had scheduled for the weekend to commemorate her store's two-year anniversary. She was planning on hosting the event to coincide with the Shamrock Marathon, which Philipp says draws some 50,000 people to the area, but it was cancelled.

"Now's the season when basically every weekend we would have had some kind of festival or race," she says. ■