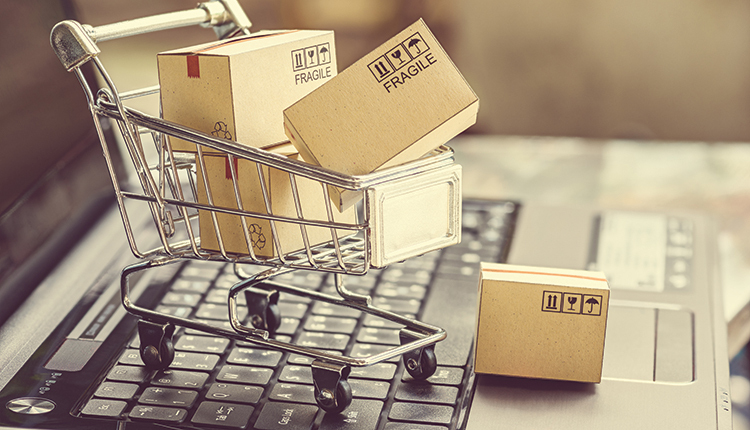 U.S. online retail sales will experience a $71 billion windfall in 2020 as a direct result of the impact of COVID-19 on consumers' shopping habits, according to the 2020 U.S. Online Retail Forecast released by FTI Consulting Inc.
The Retail & Consumer Products practice at FTI Consulting expects U.S. online retail sales of $748 billion in 2020, compared to $598 billion in 2019 and its pre-pandemic 2020 forecast of $677 billion. This implies a 25% increase over 2019, the strongest growth year for online retail sales since 2006, when the channel was still in its infancy. The forecast projects online market share of total retail sales will increase by 350 basis points in 2020, more than double its annual market share gains in recent years.
"COVID-19 has impacted our everyday lives in profound ways, and it has accelerated trends already in place," said Christa Hart, a senior managing director in the Retail & Consumer Products practice at FTI Consulting. "Even when COVID-19 subsides and more normal lifestyles can resume, this historic event likely has permanently changed the ways in which we choose to shop for various goods."
The forecast projects that online retail sales now will reach $1 trillion by 2023, a year earlier than last year's projections. Total online market share is projected to reach 27% by 2025 and 33% by 2030, compared to 19.2% in 2020.
While Amazon.com remains the dominant player in the online retail space, the COVID-19 pandemic has enabled large omnichannel retailers to boost their online sales, particularly with the use of curbside pickup, FTI reports. Amazon's estimated market share of online sales likely declined slightly in 2Q 2020, according to FTI, despite reporting record-level retail sales, as several large retailers saw online sales double or triple in the most recent quarter.
While many people who were forced to use the online channel for purchases due to the pandemic will continue to do so in the future, annual sales growth similar to 2020 is highly unlikely going forward, says FTI. Annual online retail sales growth will decelerate to low double-digit rates over the next several years, according to its forecast.
The forecast also notes the pandemic will alter the traditional holiday shopping season in 2020, as Amazon postponed its traditional Prime Day promotion in the United States from mid-July to Oct. 13 and 14, meaning it could further dilute a holiday shopping period that becomes less traditional each year with the continued growth of online shopping.
FTI Consulting's Retail & Consumer Products practice recently conducted a Holiday Gift Giving Survey with an emphasis on the role of online shopping.
When asked if they were more likely to shop online this year relative to last, 80% of respondents answered yes. In addition, consumers plan to spend a larger percentage of their overall holiday shopping budget online compared with prior years.