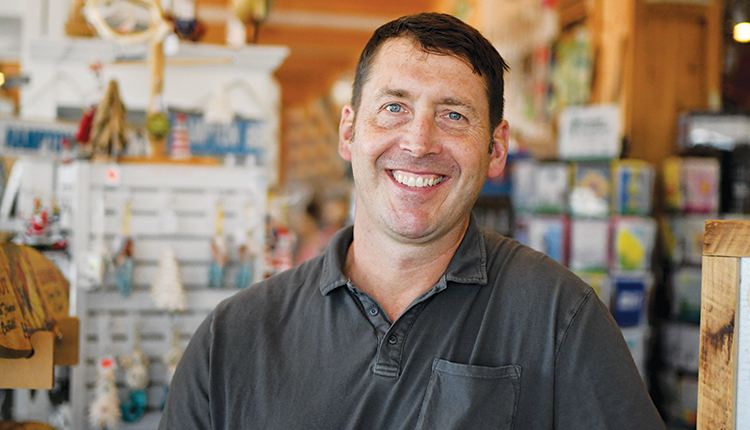 Every morning, when Bob Mitchell opens the doors of Mrs. Mitchell's Gift Shop, a flood of memories come rushing in, along with the fresh ocean breeze.

The youngest of six children, Bob has been spending his summers in this small beach community of Hampton Beach, New Hampshire, ever since he was a kid.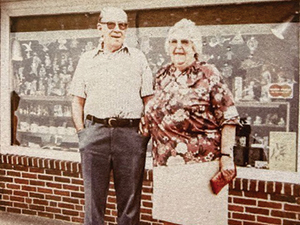 His grandparents, George and Freda Mitchell, started this special gift and souvenir shop in 1966 and it has become a sort of landmark among the many longstanding attractions in the area for families that vacation here year after year.
"We've certainly had a lot of repeat customers over the years," Bob says. "Generations of people coming in with their kids and then their grandkids, and there's always new customers too."
Prior to his family purchasing the store all those years ago, Bob's grandmother managed another store in town. When that store closed, the family decided the opportunity was prime to open one of their own. After selling some beachfront rental property, they purchased a building on Ocean Boulevard across the street from Hampton Beach State Park.
The three-story building would serve as both storefront and residence. The store, with some 2,800 square feet of selling space, took up the first two floors. His grandparents lived on the third floor, and Bob and his siblings would come and stay there when they visited.
"My parents were schoolteachers," Bob recalls. "We lived in Rhode Island, and we would drive up every spring and in the summer, we would stay for the whole season and help run the shop."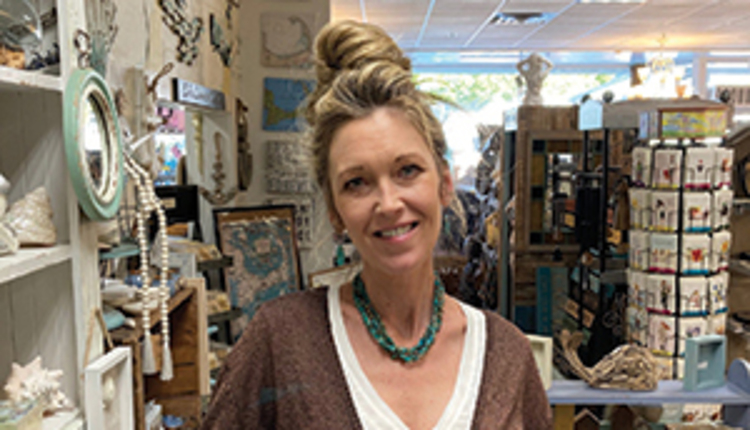 Sister stores:
Read about Lynn Mitchell and the
two stores
she runs in Hyannis, Massachusetts.
George and Freda worked at the store into their eighties, retiring in the early 1980s. Bob's parents, Evelyn and Frank, kept the store running throughout the rest of the 1980s and into the 1990s, opening up a second location in Cape Cod, Massachusetts, in 1991. Bob's sister Lynn went to work at the Cape Cod store soon after high school.
When Evelyn passed away in 1994, Frank kept the stores going for a few more years until 1998, when Bob and Lynn bought both of them from him.

Bob has been running the Hampton Beach store ever since, while Lynn manages two stores in Hyannis, Massachusetts: Mrs. Mitchell's on Main, and Mrs. M's Summer House. (See sidebar "Sister stores" at left.)


Photos: Raya Al-Hashmi

Rebuilding history
The Mrs. Mitchell's in Hampton Beach you see today looks a lot like the original store from the 1960s, but in reality it is in a completely different building.

"The whole block burned down in February of 2010," explains Bob. "There was a fire at the Surf Hotel, which was next door, and once it started it was unstoppable."
The store was among several structures destroyed in the inferno along with the hotel and an arcade. For the first time since the 1960s, there would be no Mrs. Mitchell's in Hampton Beach for the summer. The store had to be rebuilt from scratch. It took a year to rebuild, but the new building was finished in time for the summer 2011 season.
When George and Freda purchased the original tin-ceilinged structure it had housed three different shops, with the entrance on the corner of the building. The couple knocked down the walls to connect the store spaces. Bob recalls the old place having an eclectic feel as you walked through each room.

"The new design is one big open room and the doors now open at the front of the building," he says.
The new store, rebuilt on the same spot, is 2,600 square feet and has the same look and feel as the original, with a few differences. It's slightly smaller because the builders had to adhere to new variances that didn't exist when the first building was erected.

Also gone are the tin ceilings, replaced by whitewashed wood.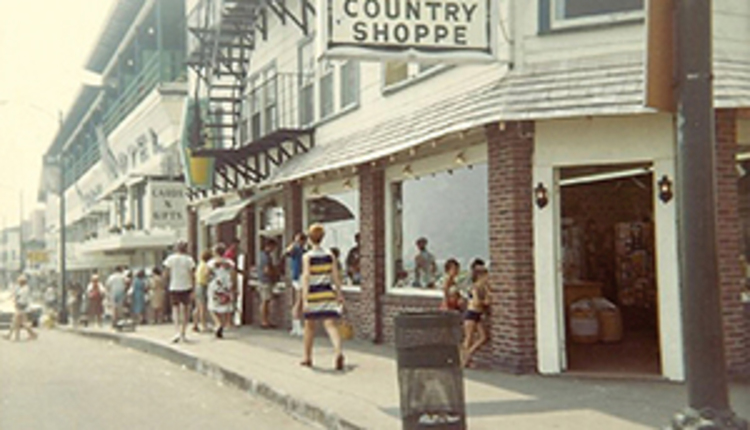 Timeline:
Go back in time. View the
timeline
of Mrs. Mitchell's Gifts
"It has that kind of country seaside feel to it, and it has the old brick front like it used to. We took a postcard of the old store, brought it to the builder and said, 'try to make it look as much as possible like the old one.'"
Over the years, the store's offerings have changed slightly, but haven't strayed far from the its original selection of clothing, souvenirs, giftware, jewelry and collectibles.

"We sell everything from seashells to jewelry," notes Bob. "Clothing is a big seller."
In addition to selling some brands that are exclusive to the store in the region, Mrs. Mitchell's also offers its own private-label clothing line with original designs.
One of the store's hottest items is a line of gifts from a company called Cat's Meow: miniature reproductions of iconic area buildings that can be displayed on a bookshelf or above a doorway.

"We have over 60 different styles," says Bob. "People here on vacation will recognize places they remembered going to as a kid like the Playland Arcade, Blink's Fried Dough or the hotel they stayed at. They start with those and collect them."
Mrs. Mitchell's is also well-known for its yummy homemade fudge, which comes in over 20 flavors. "We sell tons and tons of fudge," says Bob.


Staying ahead
In a typical summer, the store has 12 to 14 employees. Bob will usually hire a few local teens plus four or five from overseas, and of course, "We have a lot of family."
At least three or four Mitchells work in the store on any given day.
"It's a family business for sure," says Bob. "All of my brothers, sisters and cousins either worked here, spent the summer here or visited or vacationed here."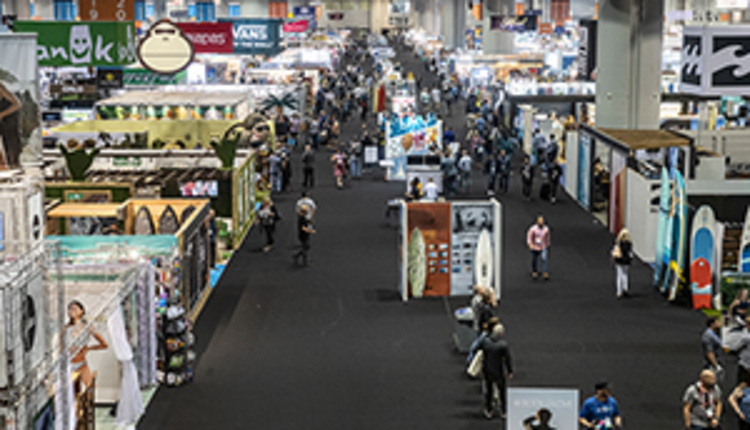 Hitting the road together:
Ben and Lynn Mitchell hit the road together in the off-season. Read about their
buying strategy
.
The Mitchells strive to keep the store's merchandise fresh. "We change our product lines every couple of years to bring in new stuff for people to look at," Bob says. "We try to sell through as much as we can each year so we can start off the next season with new items people haven't seen."
And that's not all. "We try to stand out by having some of the best quality stuff and one of the cleanest stores around as well as having some of the best pricing," Bob adds.
Even though Mrs. Mitchell's is one of the lower-priced stores on the beach, its merchandise is so nice that customers are astonished as to its affordability.

"People say, 'Oh, I thought it was going to be expensive in here, but it's not,'" says Bob.
A different feel
Business at the Hampton Beach store starts picking up in mid-June. That's when many of the town's festivities start, such as the annual sand sculpting event. Then it's concerts every night and fireworks every Wednesday.

Fourth of July is a busy holiday, and from mid-July to September families head there for summer vacation. The annual Seafood Festival, normally held the weekend after Labor Day, caps off the season and attracts thousands of people.

But all those activities were canceled this year due to the COVID-19 pandemic. Nevertheless, visitors and Mrs. Mitchell's Gift Shop are adapting.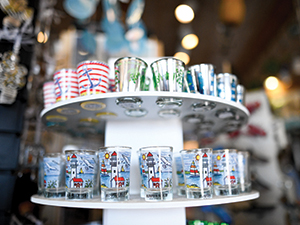 "It's a completely different feel this year, but people are still coming out and enjoying the beach and walking around in the fresh air," says Bob. "It's not the traction we normally have, but it's still a beautiful beach and we've had great weather. The people that come here can still get out and relax."
The area is easily accessible for many in the Northeast. It's a two-hour drive from much of Massachusetts, Connecticut, Rhode Island and upstate New York. Bob describes Hampton Beach as a "working-class beach."

"It's not an expensive place to go, and that draws a lot of people here. They can afford to come here with their families," says Bob.

Quality time
Before taking ownership of the store, Bob spent some time working in the pulp and paper industry, describing his career transition as, "I went from selling processing equipment to peddling shot glasses and T-shirts."
He much prefers running the shop. He also likes that he is carrying on the family business.
"I didn't start the store, but I hope I've improved on it," he says. "It is nice to keep it going after 54 years. My kids have all worked here. Even though we're working, we get to spend time together."
His sons Max and Zach, both 22, help him run the store. And his youngest son, Jacob, 14 and a freshman in high school, works at there in his spare time.

Bob's eldest son Sam, 26, now a carpenter, also did a stint at Mrs. Mitchell's. And that's not all. Bob's wife, Jessica, helps with the bookkeeping, and his mother-in-law Brenda Gilbert has been a fixture at the store for the last 20 years.

"We're just a little gift shop on Hampton Beach, and we enjoy running it," Bob concludes. "Our customers like coming in, and we just try to be family-friendly and accommodating. Everyone is here to have a good time. Hopefully, we can keep on being successful from year to year and keep it rolling." ■