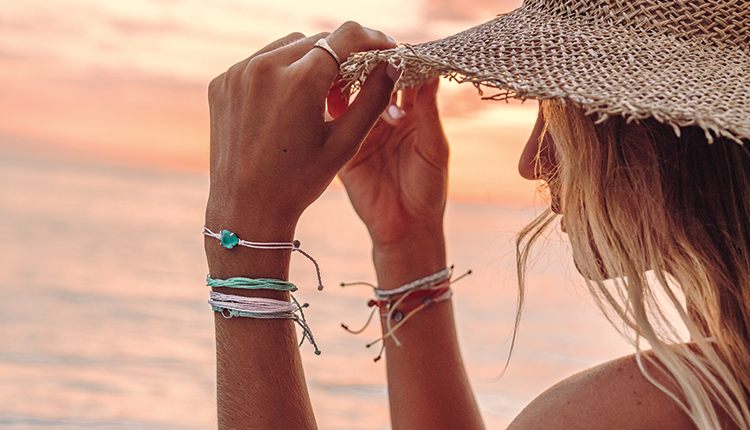 When Griffin Thall and Paul Goodman decided to take a surfing trip to Costa Rica to celebrate their college graduation back in 2010, they had no idea that they would stumble on what would become their future.
One day, they observed a couple of artisans, Jorge and Joaquin, selling colorful woven string bracelets to people on the beach. Intrigued by the bracelets — and wanting to help the two men and their poverty-stricken families — Thall and Goodman ordered 400 units from the men to try to sell in the U.S.

They sold out quickly — and more were ordered, becoming the start of Pura Vida (Spanish for "pure life"), based in La Jolla, California, now a multimillion-dollar enterprise that was recently acquired by the Vera Bradley family of brands. Trading fairly with its 800-plus artisans all over the world, eco-friendliness and giving back remain core values for the founders.