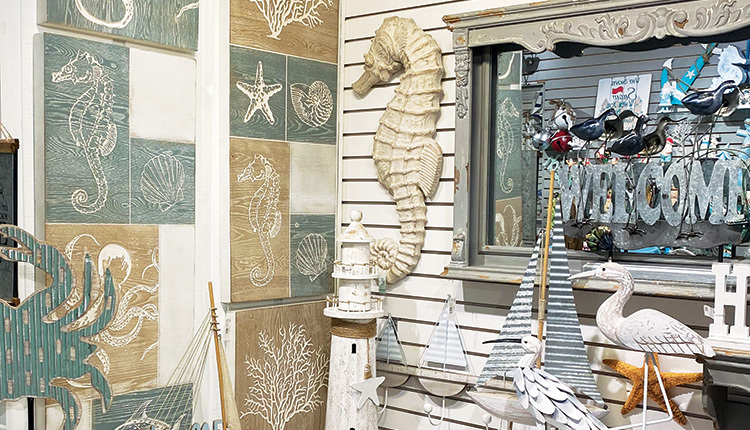 Looking at opening a coastal home decor shop or adding some crafty or artsy items to your existing store? Make sure your pieces don't just sit and collect dust.

Carmen Mendelson, president/CEO of Fancy That Gift & Decor, Greensboro, North Carolina, suggests starting out with some surefire items that are destined to sell.
"You can't go wrong with boats. Shorebirds are inexpensive and they give you scale," she says.
Smaller shops may have a price point they are trying to stay within but variety is still important, notes Mendelson.
"You do need the smaller items, especially if you are in a resort city because people want items that can fit in their suitcase, but you still need some of those bigger visual drivers because that is going to bring people in."
She advises her retail clients to consider varying their scale.

"It's not just about littles, you want to have some medium size and some larger scale," she says.
Varying materials is also a smart idea. All resin, all wood or all ceramic lacks the depth a store needs.
"You want to mix up some materials, whether it's a little bit of resins and wood but also include some ceramics," Mendelson says.
Multifunctional items can also be popular because they can be useful beyond just another decoration that sits on a shelf.