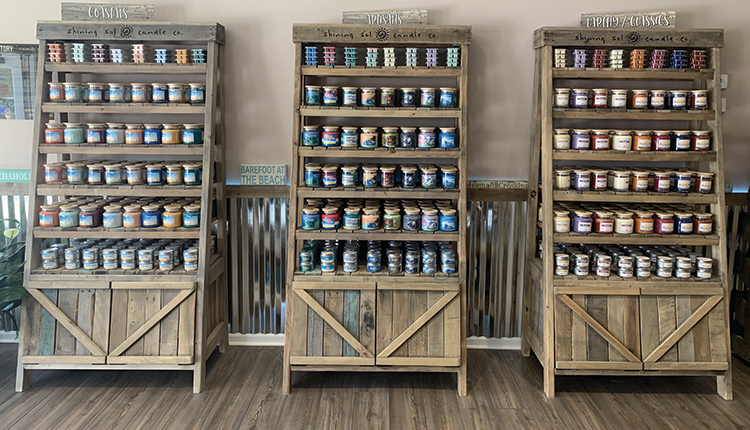 Shining Sol Candle Co.
, a hand-poured all-natural soy wax candle shop has opened a new location at Barefoot Landing in North Myrtle Beach, South Carolina.
The store officially opened July 24 in the popular shopping center. The company was founded by award winning songwriter, producer and author Pete Evick in 2012 along with lifelong friend Sara Rodriquez. Evick is also known for being the guitarist and music director for music icon and reality TV star Bret Michaels for the last 17 years.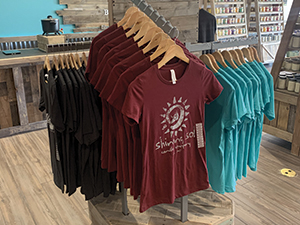 "The support and loyalty of our customers is what has made this possible at all, there is an indescribable gratitude we all have for the love we receive from the fans of our products. It is Insane to try to open a business in 2020 but their belief in us and our product made it possible," says Evick.

The company's first brick and mortar store opened in Evick's hometown of Manassas, Virginia, in 2016. Since then it has been named "Best Gift Shop" in Virginia Living Magazine for the last four consecutive years and has been named "Business of The Year" by the city of Manassas.

Almost immediately after the first store opened, Shining Sol contacted Barefoot Landing and put themselves on what became a four-year waiting list to take occupancy at the incredibly popular shopping and dining complex. Both Evick and Deron Blevins, childhood friend and internet marketer for the company, have been coming to Barefoot Landing for over 20 years and had no doubt it would be the perfect home for their brand of candles.

Met with open arms by the community the owners and employees of Shining Sol say they are incredibly excited to bring their unique brand of scented candles to North Myrtle Beach.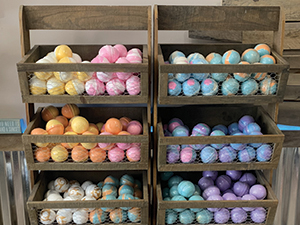 "I couldn't be more overjoyed that we, our company and our customers were able to make this happen, I personally cannot wait to embed myself into the community and hopefully be accepted as one of South Carolina's very own," says Evick.
Shining Sol's mission is to create the best eco-friendly candle on the market using 100% soy wax grown by farmers in the American Heartland. The soy wax is considered a healthier and eco-friendly alternative to other more traditional candle waxes, according to Evick.

The candle also incorporates a wooden wick which is also considered a healthier and eco-friendlier alternative to traditional cotton wicks which often contain chemicals and lead. All components of the product are American made, from the wick cutting, to the glass vessels and the candles themselves, which are hand poured in Virginia.