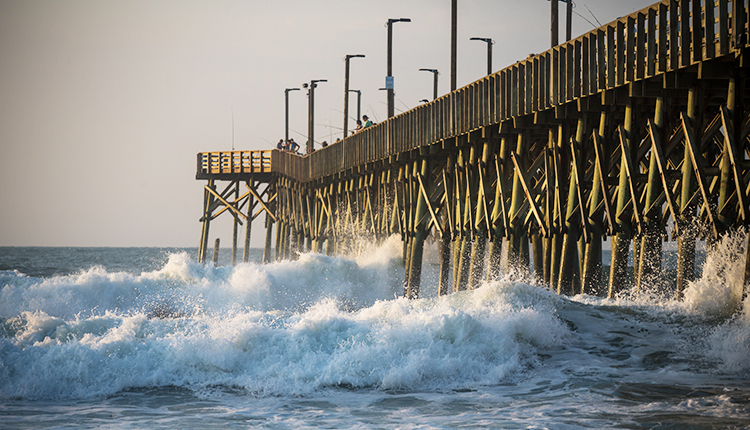 Tropical Storm Isaias left a path of destruction in the form of mostly power outages as it made its way up the Atlantic coast August 3 and 4. Beach, coastal and nautical stores along the Jersey Shore were among the 2.5 million homes and businesses that lost power due to heavy rains and high winds.
The storm spawned least two dozen reported tornadoes along the East Coast.
In Stone Harbor, New Jersey, on Aug. 4, a tornado blew over a large tree taking off the roof off Caroline Ranoia's studio along with it. The owner of the Blue Eden and Sea Foam Soap Co. stores in Stone Harbor, New Jersey, hand makes her line of all-natural bath and body products at the studio, which are sold wholesale as well as in her stores.
"I lost my work space and some of my equipment," said Ranoia.
Because of the downed tree Ranoia had decided to close her stores Aug. 4 while she dealt with making calls about the damage.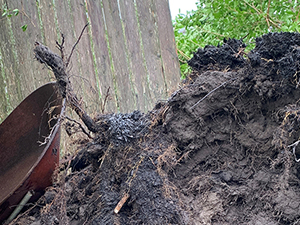 "The weather was so bad and the tornado was insane, and I knew people wouldn't be out and about in 70 mile per hour winds, so I made the decision to close the stores," she said.
Though her studio was damaged, she says she was fortunate that the stores were not harmed.
They reopened Aug. 5 to a busy day that she hopes will make up for having to close.
"Losing a day in the peak of our season is really scary because being in a seaside resort town, you're really limited on your customer base," she said. "We have a short window of opportunity to make money."
One bright spot for Ranoia this year is that sales of her hand sanitizer have really taken off.
"Prior to COVID-19, no one even looked at them, and now I can't keep it on the shelves," she said. "We did a booming internet business in the off season because of it and it kept me going."
Not too far away in Beach Haven, New Jersey, Debbie Mozer had just reopened her store, Song of the Sea LBI after almost two days without power.
"We were closed all day yesterday because of the storm," said Mozer on Aug. 5. "There was no power on the entire island."
After already having a shorter season due to quarantine measures in the state, having to close because of the power outage was an added blow.
"We only get 12 weeks," says Mozer. "We were not able to open until June 15 because of coronavirus and we basically just lost two days' worth of business. 2020 has not been kind."
Power was restored around 5 p.m. Aug. 5 and Mozer opened as soon as she could, planning to keep the store open until 10 p.m.
Despite the setback, Mozer counts her blessings.
"We are very fortunate. We have great employees. We're going to try to squeeze in some sales tonight and hopefully everyone who was bored yesterday wants to come out tonight," she said Aug. 5.
Still dozens of other stores updated customers about their closures and reopening on Instagram.
"Thanks Atlantic City Power & Electric for getting us open a day early," Beach Love Cape May posted on its account. The store also stayed open until 10 p.m. Aug. 5.
According to weather.com Tropical Storm Isaias was the third-highest storm-related outage in recent history. In a briefing Aug. 5, New Jersey Gov. Phil Murphy said 977,000 electric customers were still without power in the state.