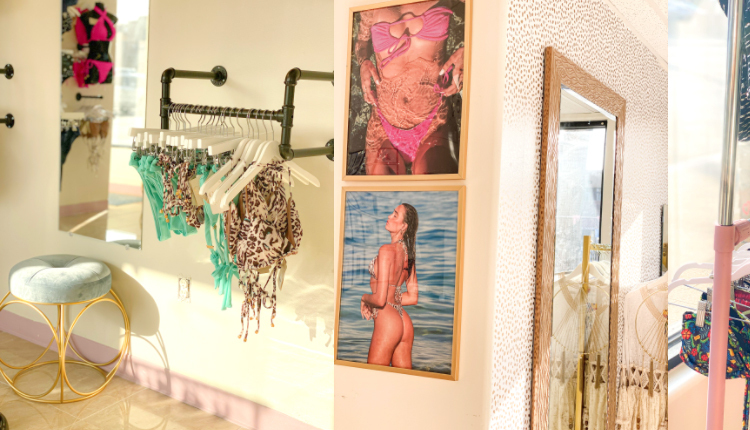 Cassea Swim, a sustainable swimwear store, held a grand opening on the famed Mission Boulevard in San Diego's Pacific Beach area July 9. With the ocean perched a couple blocks away, it is only fitting that Cassea Swim designs are created utilizing ECONYL fabric which is a type of regenerated nylon made with repurposed waste from landfills and oceans. The brand first launched from the sandy shores of San Diego in June 2020 as an online, direct-to-consumer business and one year later is becoming a mainstay for tourists and locals alike that flock to the city's iconic beach.
Cassea Swim features the swimwear line of founder Cassandra Kuzneski. She launched her business at the age of 20, mid-pandemic and has not looked back. Originally from Indiana, Kuzneski had quick stints in interior design and marketing, all while blogging and working with brands such as Revlon, Urban Decay, Colourpop Cosmetics and Pixie. Her dreams brought her West, landing Kuzneski in Los Angeles and then San Diego where she spent her spare time doodling fashion designs. After saving enough money and meticulously vetting a manufacturing partner that aligned with her brand ethos, she launched Cassea Swim in June 2020.
Kuzneski works directly with a team of 15 women at Colombia Designs, an organization she aligned with due in part to its mission to promote employment and help mothers who are heads of households in Columbia.
The store is located at 4125 Mission Boulevard. It's aesthetic reflects that of Kuzneski's dichotomous style. Soft, delicate accents like gold pebbled wallpaper, plush velvet seating and teal dressing room curtains dotted by neon yellow fringe are contrasted by industrial hardware used to showcase bikinis.