WWIN, Las Vegas Apparel, to co-locate
By Edited by Megan Smalley
The two Las Vegas Fashion Week events will co-locate beginning in 2024 to expand buying opportunities.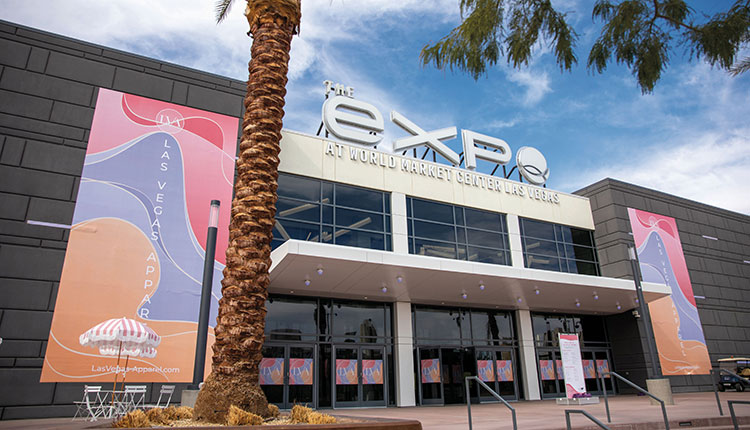 Two Las Vegas Fashion Week events – Womenswear in Nevada (WWIN) operated by Clarion Events Inc. and Las Vegas Apparel operated by ANDMORE (formerly International Market Centers) – will co-locate at the Expo at World Market Center Las Vegas beginning in 2024. The collaboration creates a new destination and amenity-driven experience as part of Las Vegas Fashion Week each February and August.
The two buying events assemble under one roof to present over 500 brands in a purpose-built downtown Las Vegas trade show destination, designed to cater to the evolving needs of apparel and accessories buyers and sellers. Clarion Events and ANDMORE say the co-location will offer market-goers an improved experience with a broader depth of apparel and accessories styles, categories and price points with easier navigation, gift and lifestyle crossover brands.
"Listening intently to the feedback of our valued customers, we recognize their need for a fresh, innovative venue for order writing in Las Vegas while staying true to the core values and amenities WWIN has maintained for over 20 years. We are proud to announce that the wait is over," says Desiree Hanson, executive vice president of fashion at Clarion Events Inc.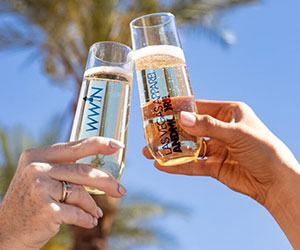 Prior to this switch, WWIN had previously been located at Caesars Palace. This co-location shifts the home of WWIN to the Expo at World Market Center in downtown Las Vegas, which makes it easier for buyers to shop and exhibitors to write orders, according to the show organizers.
Las Vegas Apparel launched in August 2021 at the Expo at World Market Center. The semiannual market presents more than 100 exhibitors and over 150 lines as well as dozens of gifts, fashion accessories and point of purchase products available in the World Market Center Las Vegas permanent showrooms.
"This collaboration is a game-changer for the industry," says Dorothy Belshaw, ANDMORE executive vice president and chief growth officer. "The fusion of WWIN's legacy and Las Vegas Apparel's aligned and customer-centric approach creates new efficiencies and greater value for buyers by enabling them to see more and do more while at Las Vegas Fashion Week."
Clarion Events and ANDMORE say the two markets will evenly divide the Expo at World Market Center Las Vegas, each maintaining individual brand identities and allowing buyers to shop between the two events. The two markets will run concurrently Feb. 13-15, 2024, at the Expo at World Market Center Las Vegas, located at 435 Grand Central Parkway in Las Vegas.