Salty Raven opens Cannon Beach store
By Kristin Ely
Owner Seasons Kaz Sparks is thrilled to be part of the vibrant artist community in the Oregon coastal town.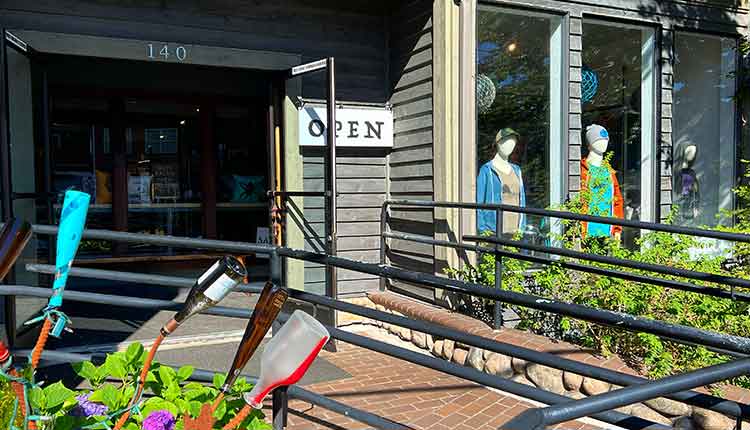 Salty Raven has opened a new store in Cannon Beach, Oregon. The Oregon based nature-inspired brand has been selling its line of nature inspired graphic tees, hand sewn accessories, glasses and gifts as a wholesale brand before opening its flagship store in Tillamook over Labor Day weekend in 2021. The second retail location in Cannon Beach was a result of owner Seasons Kaz Sparks wanting her offerings available to shoppers in the popular seaside town.
"Cannon Beach is one of the most popular arts and shopping districts on Oregon's coast as well as a one of the most popular beaches," says Sparks. "Normally I would just sell to stores in a place and that would handle getting my products to consumers, but it just wasn't finding it there."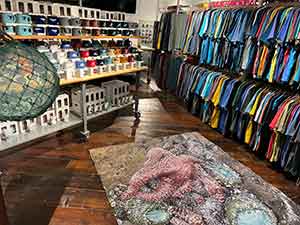 The location in Cannon Beach at 140 S. Hemlock St. is a main downtown area that Sparks describes as more art centric than touristy. The store officially opened Aug. 19, 2022, with a grand opening celebration that included a ribbon cutting ceremony with the local Chamber of Commerce, champagne and giveaways, including a gift basket worth over $300.
Sparks grew up vacationing in Cannon Beach and says the art community there is one she has supported for many years, and it's been a dream of hers to be one of those artists.
The storefront in Cannon Beach has a similar look to the Tillamook flagship store "so people have a cohesive brand experience of feeling like they are in an ocean forest environment since all my artwork is focused on those two elements."
Merchandise throughout the 1,800 square foot store consists of Sparks' designs and a small space in the back of the store with some food goods made by women and Oregon makers. Sparks describes the section as offering pantry-type items that make for great gift basket additions when paired with Salty Raven's glassware.
The Cannon Beach store is already equaling or exceeding sales at the Tillamook location almost daily, according to Sparks.