Tabby Shore recognized by Lowcountry's Best Awards
By Kristen Hampshire
Beaufort, South Carolina, store voted best boutique and best gift shop by locals.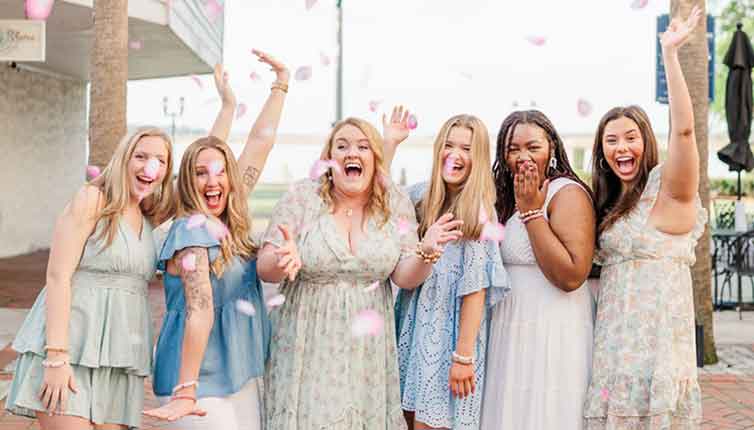 The Tabby Shore Gift Boutique in Beaufort, South Carolina, took home two first-place awards in Lowcountry's Best Awards for Best Boutique and Best Gift Shop from The Beaufort Gazette and The Island Packet. A special magazine edition showcases the winners in an effort to discover and celebrate the businesses, people, and places the community loves most — as voted by the community.
The purveyor of coastal inspired artisan gifts, handmade products like soaps, local jewelry and home décor, Tabby Shore carries wares from more than 60 artists, makers and creatives.

But beyond offering locals and visitors a selection of special gifts to take home, owners Jessica and Kyle Mangano and associates are Beaufort ambassadors. "We emphasize the importance of building relationships with everyone in our community and the visitors, and since we get a lot of tourist foot traffic, we want them to see how special of a place Beaufort is," Jessica Mangano says. "We want to make those connections and encourage them to come stay here and put Beaufort on the list."

Of the Lowcountry's Best awards, Mangano adds, "It's moments like these that are affirmation that we are doing something right and making an impact on the community."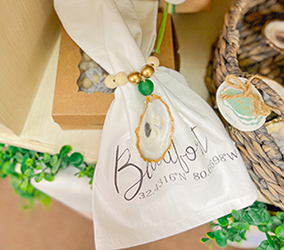 The Tabby Shore Gift Boutique is in Beaufort's historic district along the shore. It opened in June 2019 with a goal to showcase unique products from the area. For example, the shop carries candles by Southern Sass; South Carolina books like "Trouble the Water" by Jacqueline Friedland which takes place in Charleston; gourmet foods like Grits Bits and Lowcountry Preserves and Relishes; along with accessories, apparel, stationery, bar cart fare, charcuterie and more.

And as the brand spreads throughout the lowcountry and beyond, Mangano finds herself experiencing many small-world moments — like when she and her husband were at a restaurant in Columbia, two and a half hours away from the shop, and a woman spotted her and said: "You own Tabby Shore!"

The avid Instagram follower who lives in Pennsylvania recognized Mangano and shared how her children attend college in Beaufort, and she orders many products from the shop.

"It's so cool to hear those stories," she says. "That is why we do what we do."