Happy Flamingo gains more space to share the love
By Kristen Hampshire
A new location in St. Petersburg allows owner Sandi Roper to continue her southern hospitality with more inventory to shop.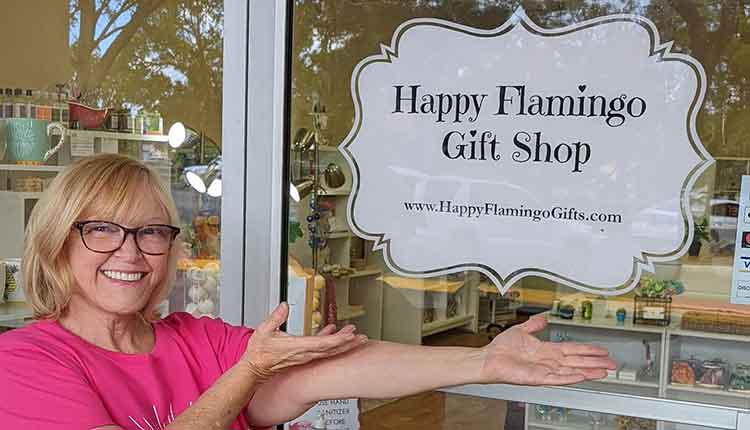 "Sharing happiness one gift at a time," is the motto at Happy Flamingo Gift Shop in St. Petersburg, Florida. Now the business can spread even more joy with an expanded new location that's highly accessible with foot traffic and stocked with more seasonal décor, coastal gifts, jewelry and artisan wares.
Sandi Roper started Happy Flamingo three years ago after running a candle business she launched in 2013 operating out of an industrial park with maker space.
Long-term road construction by her shop — an exit ramp closed at both directions — prompted a real estate hunt. The store was losing about 20,000 cars per day of exposure.
And as Happy Flamingo evolved, a fresh and open space with an extra 1,000 square feet for inventory now doubles the size of the previous shop.
"This is a welcoming place for anyone and everyone to come and sit down in the store — you don't have to be a shopper," Roper says, adding that southern-style hospitality is a given. Comfy chairs are well-received by regulars and visitors.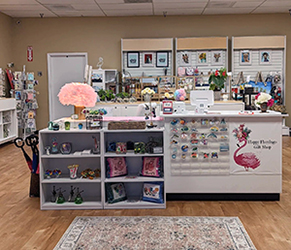 With the new store, Happy Flamingo will continue its expansive line of coastal gift items and jewelry while expanding local artists' offerings such as resin cutting boards that are hot sellers. "I try to show local love because I did craft shows for so many years with my soy candles that I made friends with really talented people," Roper says.

Happy Flamingo carries customized mugs by Quotable for customers who want a St. Pete's keepsake, and she's been "shopping really hard" for new products to fill the store. Roper says, "It has been like Christmas opening up all of the boxes!"

Happy Flamingo will continue offering its monthly candle-making classes and Roper is excited about the location next to a nail salon (foot traffic) and Publix grocery store (more foot traffic).

Of the move, Roper jokes, "I'm running on PSL now," referencing the Starbuck's pumpkin spice latte and adding that she'll have plenty of pumpkin-themed items in store now that she can carry more holiday products. "There is so much more to offer here."