Make and takes: Backyard memories
By Kristin Ely
Art and meditation classes help create the aloha way of life in Encinitas, California.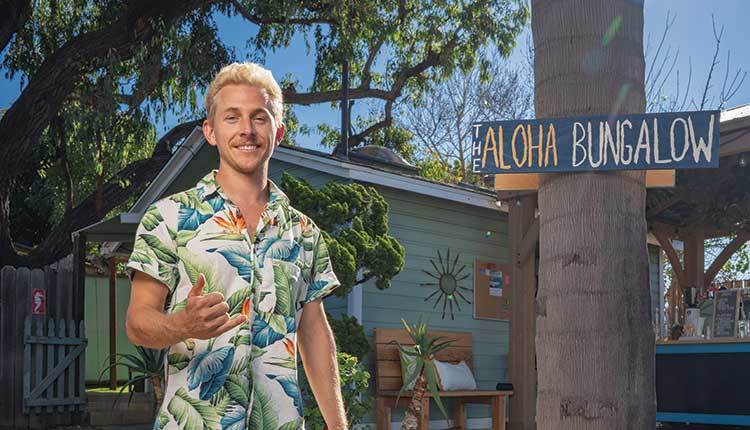 Those who embrace the Hawaiian way of life understand that aloha means much more than hello and goodbye, it is a lifestyle. Just ask Brian Poage who owns The Aloha Bungalow with his wife Emily. The couple opened their first location in a former flower shop in Redondo Beach, California, in 2018 to support local artists. In early 2021, the Poages opened a second store in Encinitas, California.
People are attracted to the stores for the products that they can't find anywhere else, and much of the merchandise has a story behind it.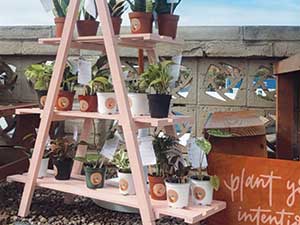 Photos: Greg Cali

"We try to provide a platform for local artists, brands and creative people to showcase their amazing products to their local community," says Poage. "The idea behind it is that when you are supporting our small local business, you're actually supporting a lot of other small businesses at the same time."

The Redondo Beach store, while on the small side, is located in a busy shopping district right by the beach. The Encinitas store is a little more off the beaten path in a vibrant neighborhood called Leucadia. This store has a little more space than its predecessor, and even has its own front and back yards.
Drawing people in
Because the Encinitas store is in a location that doesn't attract a lot of passersby, the Poages have come up with solutions to draw people into the store in other ways. In addition to all the unique gifts, decor, art, hand-poured candles, bags and accessories, the store also serves coffee. But that's not the only additional draw.
"We started thinking, 'How can we get people excited and leverage the space in a meaningful way that invites the community in?'" says Poage.
Some of the Poages artist friends starting making suggestions for utilizing the backyard space, including different art and meditation classes, yoga and brand-specific popup shops.
"It's been fun to be able to attract the community in a meaningful way," says Poage. "We've worked with some really creative people to help them get the word out about what they're doing."
The Aloha Bungalow recently hosted a workshop with a friend of theirs, Angela, who's brand, "Plant Your Intention" is all about maintaining mental health through the beauty of plants.
"It's a way to leverage the store space and get people excited about the creative people in the community."
The workshop involves meditation and grounding exercises. Workshop participants write down their intentions for how they want their life to look or what they want to accomplish. Then the intentions get potted with the plant so as they are caring for the plant, they are also reminded of their intentions.
"It is a constant reminder of 'I am committing to these things, I'm seeing progress and seeing them grow, but they won't grow unless I care for them and constantly think about them and nurture them,'" explains Poage. "It was a really wonderful event. We had a great group and it was a lot of fun."
Providing different experiences
Turnout for various make and take and other events at The Aloha Bungalow vary by type. The store hosted around 10 people for the Plant Your Intention workshop. The max capacity of the store's yoga classes are 15 people. At a recent surfboard swap where people could bring in their old surfboards to swap, trade or sell, a whopping 120 people showed up.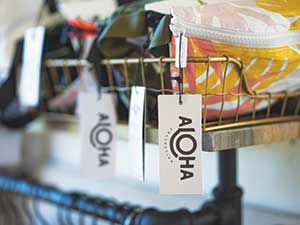 Other workshops are also in the works. The Poages are considering a breathing class from a surfer on the Wim Hof Method, which is designed to help people get back in touch with age-old survival methods that are no longer triggered because modern lifestyles have disconnected with the natural environment.

The Aloha Bungalow isn't alone in its effort to provide enrichment to the community, but it does try to set itself apart with the types of activities it hosts."We are trying to provide something unique and interesting that no one else in the community is really providing at the moment," Poage says.

It all goes back to the Aloha in the store's name. "We love the mantra of how Hawaiians think about aloha. It's not just hello or goodbye. It encompasses love, passion, kindness. It's a whole way of life and we deeply respect the way they live in harmony with others, so we wanted to take living in harmony with others and create an environment where people are welcomed, loved and appreciated."